Confirmed: White AT&T Nokia Lumia 900 Is White
White is the new hotness. AT&T said they'd be bringing the white version of the Nokia Lumia 900 to its network on April 22nd, and we've seen white press photos of the Lumia 900 before, but just in case you wanted to see versions specifically with AT&T's logo: look no further.
AT&T definitely made people sit up and take notice on Monday when it announced that the Lumia 900 would be available for just $100 on a two-year contract. Not only that, but LTE connectivity is on board, making it one of the best (if not the best) value LTE handsets you can buy.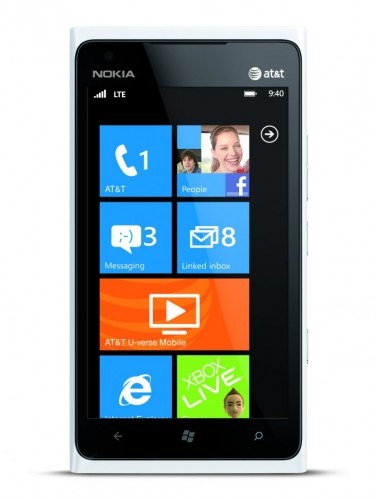 Specs include a 4.3-inch ClearBlack AMOLED WVGA display, 1.4Ghz single-core processor, 512MB of RAM, and eight megapixel camera with Carl Zeiss lens. The phone comes with 16GB of storage, LTE connectivity, and runs on Windows Phone 7.5. The black and cyan versions of the Lumia 900 will be available on April 8th, and the white will be good to go on the 22nd.