Conexant aims to expand Alexa integration with new 4-mic dev kit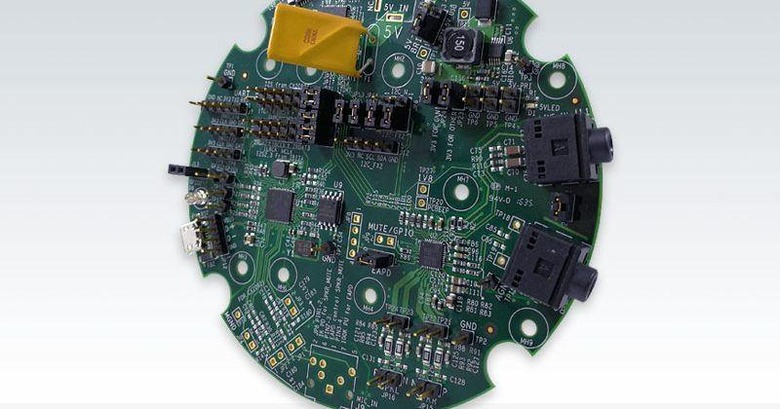 Amazon Alexa has already found a lot of support from large companies through Alexa skills and integration, but today, Conextant is introducing a new development kit that could help more Alexa-enabled devices make it to the prototype stage of development. Though Amazon already offers a development kit for businesses wanting to create Alexa devices, Conexant is looking to bring costs down by offering a less expensive alternative.
Amazon's own development kit offers a total of seven mics, whereas this new development kit from Conexant includes four. It's joining Conexant's existing two-mic development kit, making this new kit something of a mid-range product for developers. Of course, you'll need a development platform to go along with your kit, but in the video below, we see the 4-mic development kit being rather effortlessly connected to a Raspberry Pi 2, which is the perfect platform for devs who need to keep costs as low as possible.
Though Conexant's approach decreases the number of mics available, it still offers far-field support, meaning developers don't have to sacrifice in that regard. The star of the show is Conexant's AudioSmart CX20924 voice input processor, which runs the company's far-field tech. That processor is paired with Conexant's CD22721 audio playback CODEC, which is capable of powering small speakers – integral to pretty much any Alexa device.
It sounds like this developer kit uses a lot of proprietary technology, including Conexant's Smart Source Locator, which will help the kit recognize the direction of users. Smart Source Pickup is also present, suppressing ambient noise from things like TVs and other voices to better recognize when a user is trying to talk to Alexa.
Conexant is ready to begin large-scale production of these developer kits, and the company says that they'll help developers prototype their devices with a lower cost of materials over other solutions. The development kit is available now for $349, so if you'd like to order one for your own projects, hit up the source link below.
SOURCE: Conexant