Concept phone for surfers surfaces with beach theme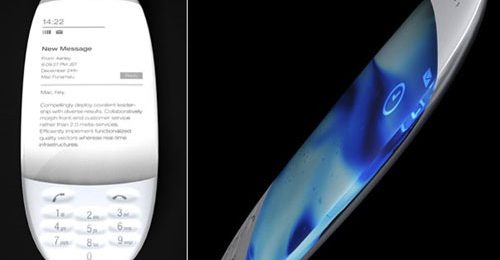 Designer Mac Funamizu has unveiled a new concept mobile phone that has a very cool, elongated shape that looks like a surfboard. The phone is called the Nagisa Phone and has a "dented" keypad according to the designer.
The keyboard is designed to mimic the wavy seabed and the display wraps around the edges of the concept. It all looks really cool and very organic and smooth. The name Nagisa means beach in Japanese and I can certainly see the beach theme.
I still say it looks more like a surfboard than anything actually having to do with the beach or the seabed. The back of the phone is rounded and when it sits, flat most of the back is raised off the surface of the table.