Concept One electric supercar set for production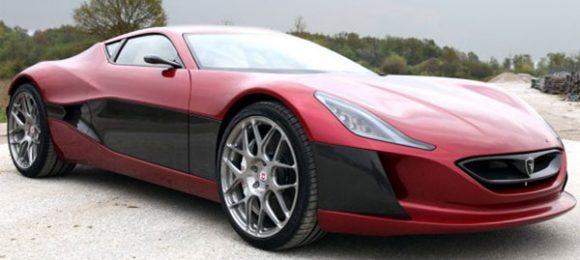 Croatian electric carmaker Rimac Automobili was on hand at the Top Marques Monaco 2012 to show the latest version of its sweet looking Concept One electric supercar. This green supercar is very good-looking and has had a few changes to its equipment. The car has new tires to put the power the electric motors generate to the ground.
The new tires isn't the big draw though, the company has finally announced that the electric Concept One supercar is available for wealthy green sports car aficionados to purchase. The car sells for $980,000 making it one of the most expensive electric vehicles in the world. The automaker is taking reservations and deposits for production versions of the vehicle and will make 88 units total starting next year.
Official production will start next year, and the car has very impressive performance. Rimac claims the car will go from zero to 60 mph in 2.8 seconds and has a top speed of 190 mph. The vehicle uses four electric motors with a combined output of 1088 HP and 2800 pound-feet of torque. If you drive at more sedate speeds, the company claims the car is good for 372 miles on a single charge.
[via Fox News]