Compenion concept shows possible 2015 laptop evolution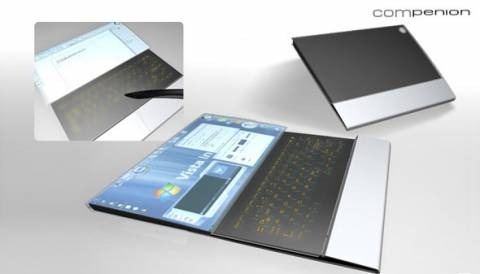 I do enjoy a nice concept design.  Yes, they're usually so fanciful that they'll never, ever see the light of day as a real product, but it's important to let designers flex their unfettered creativity occasionally else they might go mad and start drawing floppy dog ears on mp3 players.  Felix Schmidberger is the latest to hawk his futuristic wares, with the Compenion laptop.  Challenged to design a portable computer for 2015 he's obviously a fan of tablet PCs and OLED.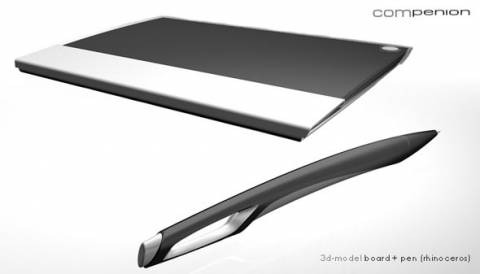 A slide-up touchscreen panel reveals an OLED touchscreen keyboard which can obviously change layout depending on preference or language.  It's a multi-touch screen, responsive to both finger-presses and a dedicated pen called "senstylus"; if you need more traditional methods of interaction then you can slot it into any one of a number of docks, each designed for different tasks.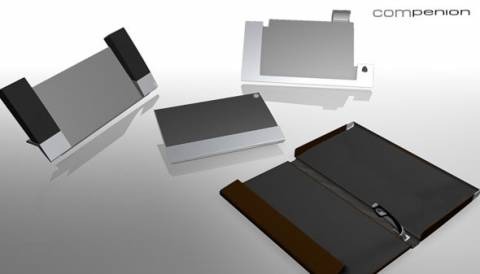 So, for the office you might have a pretty mundane dock with a normal keyboard and printer, while in the lounge at home there's a dock with a built-in projector for enjoying big-screen films.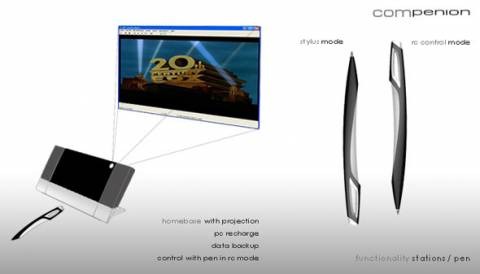 It's an interesting idea, and undoubtedly a beautiful design, but I'm not sure about the landscape orientation.  Anyone who has actually used a slate tablet PC for any length of time knows that most of the time it's held as a clipboard, and Felix hasn't done any renders to show how that broad wrist-rest might impact on portrait use.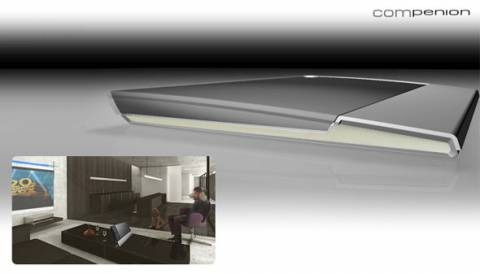 Felix Schmidberger [via SCI FI]