Compaq Mini 700 netbook is HP Mini 1000 clone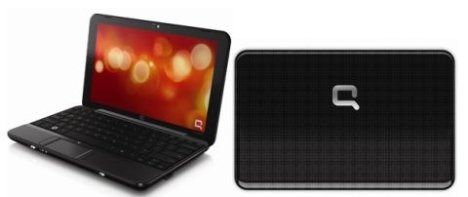 The Compaq Mini 700 has just been revealed and one thing we noticed right away was how eerily similar it looks to the also recently announced HP Mini 1000. And looking at the specs, the similarities don't just stop at their looks.
And while the biggest obvious difference is the Compaq logo, it also provides consumers the option of an HSDPA modem, which the HP model does not have. We can also get our hands on the Compaq model quicker than the HP, since the Mini 700 will be released in the UK in December and the Mini 1000 will be released in February of next year.
It is also rumored that when these models come to the US, the HP Mini 1000 will sport a 1024 x 600 resolution and the UK one will have a 1024 x 576 resolution. Interesting. The Compaq Mini 700 is also a bit cheaper at £299 or about $387 compared to the HP model's £399 or about $517 price tag.