Comcast Xfinity TV iOS App Gets Updated With More Shows, Features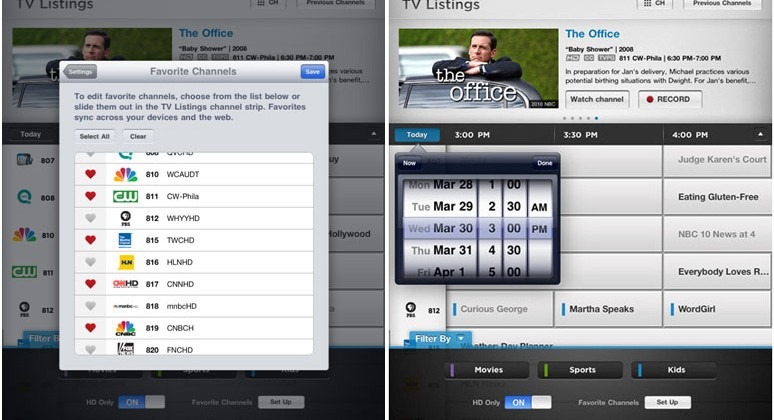 Comcast today launched an update for their Xfinity TV iOS app. The app lets your iOS device function like a TV remote—finding your favorite shows and movies, controlling your channels, and scheduling DVR recordings. Certain TV shows can even be streamed to your iPad via a WiFi connection.
The update brings more shows and channels including the Cartoon Network's Adult Swim and BBC. But more importantly, are the additional customization features. You can now mark channels as favorites and access channel history to flip back to previously viewed channels. A custom channel listing can be created to display just the shows on your most watched networks.
It's not clear when Comcast will offer streaming of live TV such as that boasted by Time Warner Cable's iOS app. However, the current Xfinity app does allow you to play certain movies and TV shows on your iPad via a WiFi connection. The app is free to download from the iTunes App Store.
[via Electronista]