Comcast X1 Netflix Beta App Will Launch This Week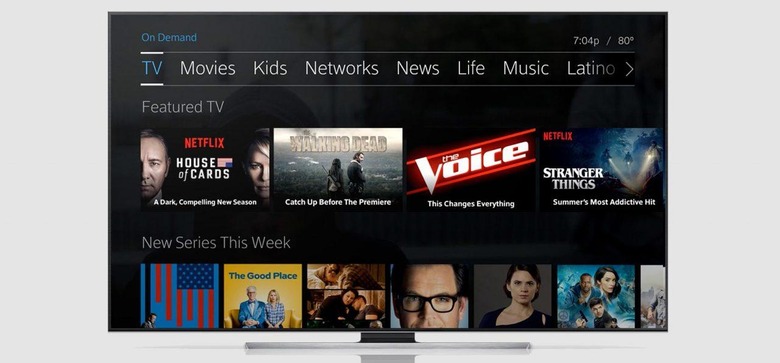 Back in early July, an unlikely partnership was formed: Netflix and Comcast had struck a deal that would bring the streaming service to the latter company's X1 set-top-box. As of today, the fruits of that partnership are now manifest: a beta version of the X1 Netflix app will be available via "Comcast Labs" in the next few days, giving users a chance to use the software. The beta will be available to customers across the nation.
Comcast's Netflix Beta Program has been a big project for both Comcast and Netflix, according to the service provider. As such, the beta will serve to test whether everything is working as it should before the larger and official customer rollout takes place later on in 2016. There are, according to Comcast, millions of X1 customers who will ultimately get access to it.
As expected, the Netflix app means X1 customers will be able to access Netflix content directly through Comcast's set-top-box, eliminating the need to run a separate device like a Roku stick. Users will be able to access that content using X2 features like universal search and natural language processing, says Comcast. The latter includes things like saying "Continue watching Daredevil" to fire up the Netflix content.
If you're an X1 owner and you're interested in using the beta app, Comcast says to pay attention for a 'communication' that'll be sent to those added to the program. If you get that notice, you'll need to opt-in using Comcast Labs, then go to the Netflix app and log-in using the X1. It isn't clear when the company anticipates officially launching the app, but it says it will make a bigger announcement later on this year.
SOURCE: Comcast