Comcast X1 cable box steps up the cable game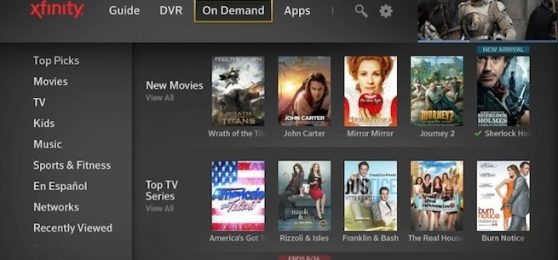 So the way the living room market exists now, if you're on the leading edge of electronics, you have a cable or satellite box which you use to watch live TV. But if you want to stream a movie, check in with what's up on your friend's wall, tune into Internet radio, or find out what the weather's like, you have to change your TV to some sort of Internet-connected device like a game console or third-party set-top box. Sound familiar? Comcast wants that to be a thing of the past.
Enter the X1 DVR/cable box, which has just launched in its first market, Boston. It gives users a lot of the same functionality as an Internet-connected TV, with connectivity to all sorts of WiFi-powered apps. The Weather Channel, Pandora, Facebook, and Skype are just a few examples and of course the cable provider will continue to add new content down the road. But it is a good start as Comcast tries to prove it's more than just a cable company.
The new box also interacts with the iPhone via a special Comcast app designed exclusively for the X1, making it truly a 21st century cable box. It is definitely true that most of you out there are living with a pay TV device that is horribly outdated in this world of online content and cord-cutting. Of course, most of the other companies are very resistant to change, so we'll see if this gets them to step up their game.
[via VentureBeat]