Comcast Tipped To Acquire Time Warner Cable [UPDATE: Confirmed]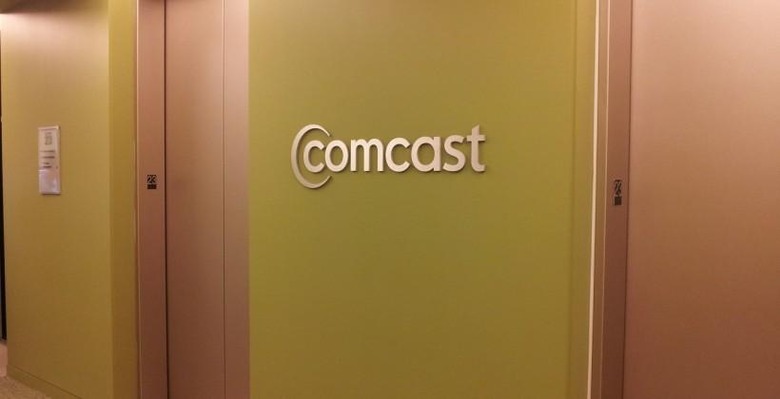 Comcast is slated to acquire Time Warner Cable in what would be a merger of the two largest cable operators in the United States, according to sources that spoke with The Wall Street Journal. The acquisition is said to be taking place for $45 billion, all in stock, and would ensure Comcast's continued dominance in the industry.
Says the sources via the Wall Street Journal, the acquisition will give Time Warner Cable's shareholders $158.82 per share in stock for the shares they hold, which amounts to approximately a $23 increase per share over trading value. This isn't the first time Comcast and Time Warner Cable have flirted with each other, either.
UPDATE: Comcast has confirmed this merger as a real possibility.

In 2013, Comcast was approached by Time Warner Cable about a possible deal, something said to have been a move against Charter Communications, which has had its eye on the operator for a while. Though the two companies engaged in multiple talks, it seemed ultimately that Charter, with which it was also in talks, would win out.
Charters most recent offer to TWC came in at $132.50 a share, which was given the thumb's down for being too low — The Wall Street Journal reports TWC's head Rob Marcus was wanting $160 a share, of which Comcast's alleged acquisition falls just shy, making it more plausible.
According to one of the sources, Time Warner Cable and Comcast started talking about a merger again a week ago, saying "Comcast was very uncomfortable with the idea of a proxy fight that Charter was beginning to wage." Under the deal, Comcast is slated to divest three million subscribers, keeping ownership of pay TV market under the 30-percent mark.
Ultimately, if the acquisition goes through, the business move will mark a huge growth for Comcast, which already lays to claim things like NBCUniversal, Universal film studio, 22 million video subscribers, and more.