Comcast launches next-gen X1 cloud-enabled DVR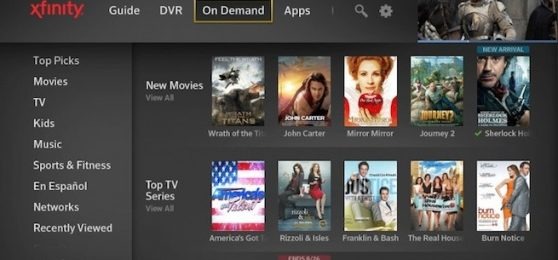 Comcast has launched its next-gen cable box called the X1 that brings a slick new interface, cloud integration, and app support. Over the coming weeks, the company will start by making the new set-top boxes available in the the Boston area followed by a nationwide launch later this year.
With the X1, Comcast has shifted the bulk of the work from the firmware to the network, which will make it easier for cable providers to upgrade the system over time without having to push new firmware. The X1 is connected to the cloud and offers integration of social apps, such as Skype, Facebook, and Pandora,
The X1 can also be used with mobile phone apps that turn handsets into remote controls, similar to what's offered on Roku, AppleTV, and Boxee. The gesture controls on your handset can be used to more easily navigate through the X1 interface and menus.
[via VentureBeat]