Comcast, EA partner up for cable TV-based game streaming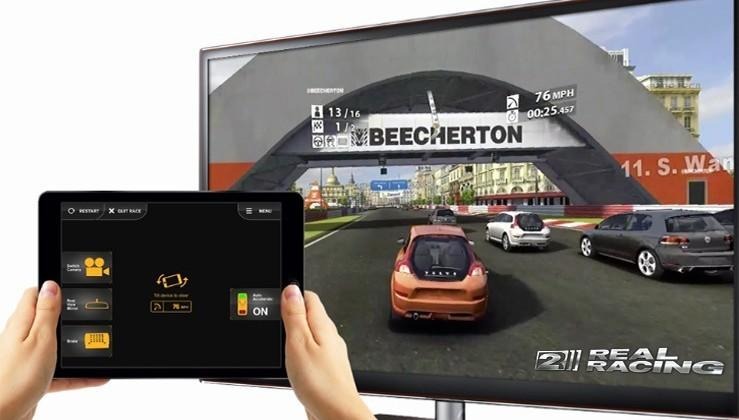 Cable giant Comcast has just announced a partnership with video game publishing giant Electronic Arts to launch a game-streaming service for its cable customers. Dubbed Xfinity Games, the service is launching as a public beta today, and will allow users to play games from their X1 set-top box while using a smartphone or tablet as a controller. Comcast says the service is aimed at families and casual gamers, and will feature 23 titles at launch. X1 customers can sign up for the beta at xfinitygames.com, and are said to be notified of entry within a few days.
It hasn't been made clear exactly how smartphones or tablets will be paired with the service, but gameplay will be controlled with the devices' motion controls. With Real Racing 2, for example, devices act as steering wheels and are tilted to control the on-screen car.
Comcast customers will need to have the X1 set-top box, and during the beta period, which is said to last several weeks at minimum, Xfinity Games will be free. The company hasn't decided on final pricing or exactly when the game-streaming service will launch, but when it does, it will not require customers to upgrade their Comcast plans, and games will be treated like any other internet traffic (meaning they can apply towards monthly data limits).
The full list of games available also hasn't been revealed, but among the titles offered are Real Racing 2, EA Sports FIFA Soccer 13 (yes, the one that's 2 years old), Monopoly, NBA Jam on Fire Edition, Plants vs. Zombies, World of Goo, NBA Jam on Fire Edition, and Peggle Nights. A Comcast representative says the goal of Xfinity Games is to "make playing games as easy as switching between channels."
SOURCE Comcast
MORE Xfinity Games