ColorWare offers AirPods in Jet Black and 57 other colors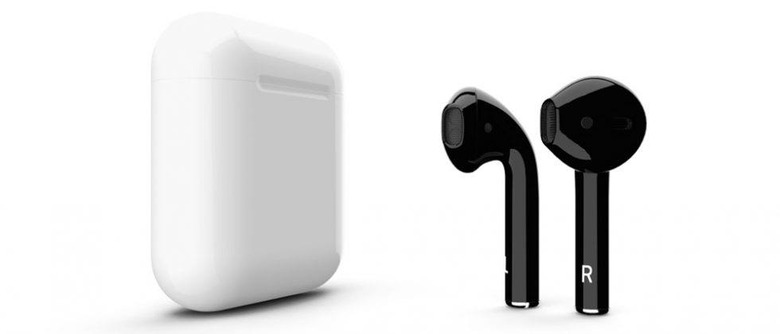 If you love your Apple AirPods but hate their bland white color, ColorWare has some great news: it can now recolor them in Jet Black or any other of 58 total color options. The company has long customized gear with different colors, and Apple products are no exception. This time around, AirPod owners will be able to choose between glossy and metallic color options, which span the range from 'Smoke White' to 'Abyss' blue and more.
Per a tweet the company released today, the process of coloring AirPods is 'FAR from easy, but we made it happen!' The company's coloring options are available on its website now, and users are given the ability to choose different colors for the case to contrast or complement the ear pieces. The company has already shown off several colors — the image below, for example, shows its metallic blue offering.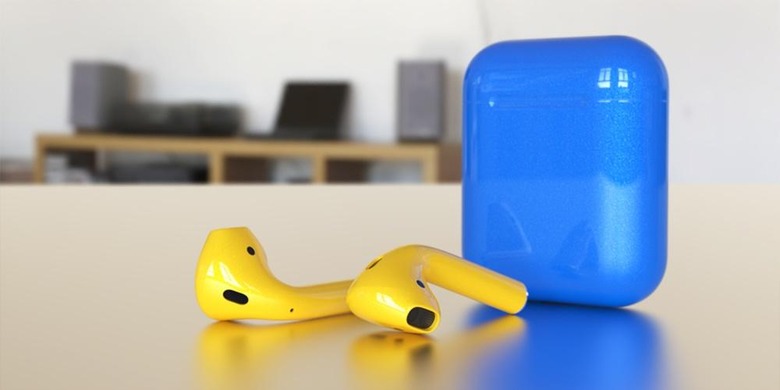 If you're going for a solid color rather than metallic, you get the following options:
- Cranberry [dark red]

- Formula [red]

- Spicy [sort of red]

- Crush [orange]

- Pumpkin

- Mango

- Caution [yellow]

- Lemonade [lighter yellow]

- Billiard [dark green]

- Clover [light green]

- Jade

- Caribbean [light blue]

- Glacier [pastel-ish blue]

- Paradise [sky blue]

- Cobalt

- Frostbite

- Abyss [dark blue]

- Sky [similar to Paradise]

- Concord [purple]

- Jester [lavender]

- Fusion [hot pink]

- Flirt [pink]

- Cotton Candy [bright pink]

- Romance [light pink]

- Smoke White

- Vanilla

- Fossil [light gray]

- Coffee

- Jet Black

If you want a metallic color, the following are offered:
- Candy Apple

- Zest [bright orange]

- Hybrid [dark orange]

- Blaze [light orange]

- Goldfish [gold]

- Lightning [darker gold]

- Star Dust [deep yellow]

- Mint

- Envy [plant green]

- Alpine [dark green]

- Dragon [darker green]

- Midnight [old Sega Gamegear-like blue color]

- Techno [light-ish blue]

- Wet [pastel blue]

- Powder [blue with a hint of purple]

- Liliac

- Indulge [pink]

- Blue [light pink]

- Glamour [very light pink]

- Mystique [bright purple]

- Cosmic [royal purple]

- Prowler [eggplant purple]

- Root Beer

- Sand

- Diamond

- Steel

- Storm [grayish]

- Graphite

- Carbon Black
SOURCE: ColorWare