ColorWare iPhone 7 Plus Retro Edition Brings Back Vintage Look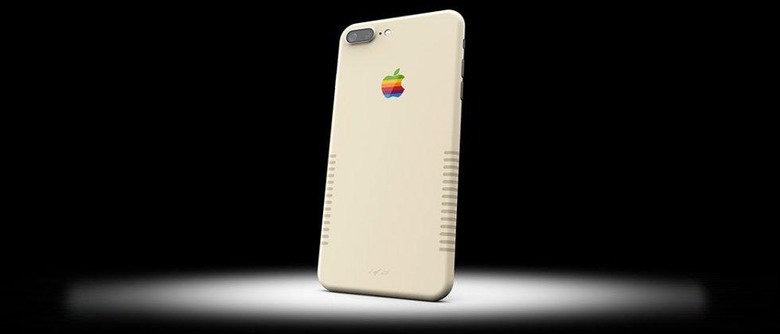 ColorWare has announced that iPhone 7 Plus owners can now get their phone restyled with a classic Macintosh look thanks to its Retro Edition option. According to the company, this style was its most popular iPhone custom design ever, and so it is bringing it back for Apple's latest and greatest plus-sized handset. There's a big catch, though.
ColorWare, of course, is a company that enables consumers to have many of their favorite gadgets reimagined with different customized colors, and Apple gear is no exception. The company recently announced Jet Black and other color options for Apple AirPods, and now it is offering this returned retro look for the iPhone 7 Plus.
It was our most popular custom iPhone ever and it's back! Fully custom painted iPhone 7 Retro available only at https://t.co/ghDpFXjLjH pic.twitter.com/koqv7lR5Zk

— ColorWare (@ColorWare) March 16, 2017
As the image above shows, the Retro Edition features the same look as 1980s-era Mac desktops, including the creamy tan color, some dark faux vents running up the sides of the phone, and, of course, the classic rainbow-themed Apple logo. Sound great? If so, you better move fast to get your phone restyled, as ColorWare is only offering a very limited number of slots.
ColorWare says it will give 25 iPhone 7 Plus handsets this Retro Edition design, each of them labeled with an 'x of 25' designation on the rear panel to underscore its uniqueness. Once those 25 slots are nabbed, you'll be out of luck to get this particular ColorWare design. If you're interested, the price is set at $1,899 USD, with shipping set for two to three weeks.
SOURCE: ColorWare