Colorfly Pocket HiFi C4 Pro looks like a 60's Star Trek prop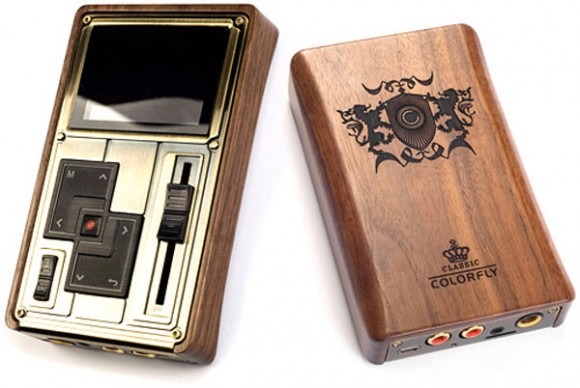 For the most part all media players look alike. They all tend to have the same shape and style and many of them have similar controls or touchscreens for you to use for controlling the tracks and content you store. Colorfly has a new media player that looks very different from the masses out there. The player is called the Pocket HiFi C4 Pro and apparently, it is aimed at the audiophile looking for the best sound quality they can get.
I would buy it for the looks alone. If we had digital media players in the 60's, this retro design is what they would have looked like. The back of the device is black walnut wood and that cool engraving is done by hand. That is impressive enough; the design looks fantastic. The front of the device is brass colored and has buttons and a slider along with a little screen. The audiophiles out there will want to know what is on the inside though.
The player has the ability to play 24-bit/192 KHz WAV files. It has a CIRRUS Logic CS4398 DAC and CS8422 SRC for dynamic range up to 120dB with a signal-to-noise ratio of 108dB. The headphone jack also has power for high quality headphones with 13.3 mW and supports 6.3mm and 3.5mm headphone plugs. The price is not for the budget shopper though with an MSRP of $799.
[via Wired]