Color Labs reportedly to be acquired by Apple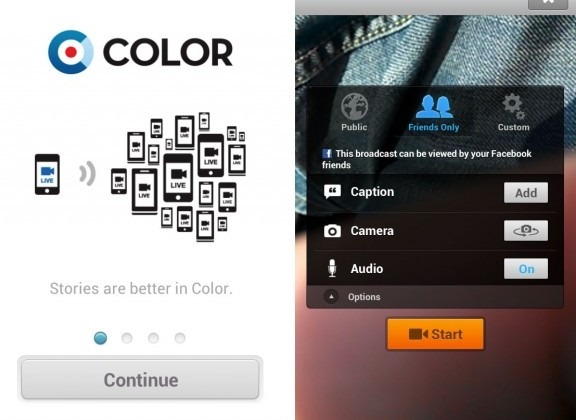 Earlier today, we reported that it seemed like the Color app was in the initial stages of being nixed. According to the Venture Beat piece, an email sent to company workers stated that the board had voted – with shareholders agreement – to close down Color Labs. This, obviously, stirred controversy, given that last year the company received $41 million in investments. Now, according to a source over at The Next Web, it seems Apple is acquiring the company instead.
Color Labs is a social network for sharing photos and videos founded by Bill Nguyen, who has been absent for three months due to "intense strain" with the company board. According to TNW, Nguyen designed Color app's original user interface, and he's been looking to sell Color Labs for quite some time. He'd demonstrated prototype apps for Apple's VP of Internet Software and Services, Eddy Cue, and then abandoned them in favor of a new – and never released – version of Color.
The price Apple (allegedly) paid for Color Labs has not been disclosed. The unnamed sources, however, state that the deal is "done" and that the sum is in the high double digits, but say that nothing has been signed yet. Says TNW, Apple purchased one of Ngugyen's other startups, Lala, in 2009 for a cool $80 million.
Last year, Color Labs said that it had six pending patents related to battery saving and GPS, among others. Some patents that have been dug up include content share amongst devices and group formation. In addition, Color Labs is known to have been working on a file format for recording high definition video. Assuming the deal happens, any of these could explain why Apple nabbed the seemingly doomed startup, but for the time being, that part remains a mystery.
[via The Next Web]