Color deal tipped as Apple talent buy only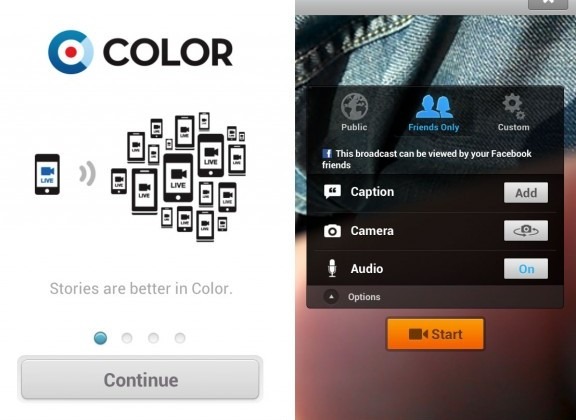 The app and ecosystem known as Color has recently been the topic of several incongruent rumors that have now ended up in one tipped timeline that adds up: Apple appears to be hiring the company's engineering team. With this update and a set of other news bits from sources close to the situation speaking with AllThingsD, we're to understand that it's the entirety of Color's engineering team that's being picked up for what's called a "normal" price of between $2 and $5 million. Both sides of the situation have been vocal, it's said, on the deal specifically on how there's been no "double-digit" millions of dollars involved as previously rumored.
Instead of Color being torn apart entirely with no future, this update has it being rolled down and out with its best bits picked up by Apple. This situation makes a whole lot more sense than the tech giant purchasing intellectual property, liabilities, and the whole mess from a company that just 24 hours ago was tipped to be breaking down. What's left of Color then is right around $25 million which will indeed be "wound down."
This set of tips also includes some "bad blood" between the CEO of Color, Bill Nguyen, and employees as well as former Color employees, Color investors, and Apple. Nguyen has had business with Apple in the past, having sold the group Lala to them – but it's said now that his "short attention span inside and outside the company." The atmosphere at Color does not appear to be positive, no matter your angle.
The same set of sources here has made it clear that the Color team headed to Apple will likely be working on cloud technology primarily. There will be no Apple-branded color app, that's for certain, and those of you using Color at the moment should probably plan on "winding down" your usage in the coming weeks and months. It might not be around for long.