Color app tipped to shut doors imminently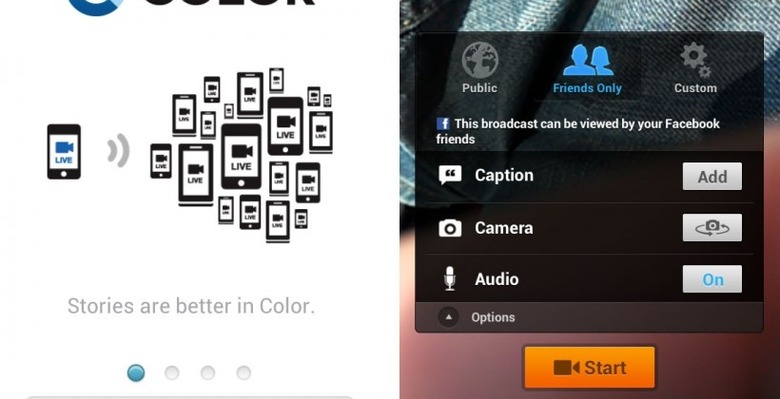 In a move that may surprise those of you reading reviews of Verizon-housed smartphones of late, the app known as Color has been tipped to be "winding down" starting immediately, with a complete shutdown preparing to take place rather rapidly. This news comes from Venture Beat where they've gotten hold of an email sent to employees of the company that notes how the board in charge of the app ecosystem have voted to close it all down. With shareholders and the board agreeing to this move, it's certainly not what the $40 million in investment funds from last year appeared to be aimed at.
If you've picked up a Verizon phone inside the last few weeks, you've noticed that Color is an app that sits on your phone right out of the box. It would appear now that this sign of greatness might be all for nothing as the note today has the whole company closing its doors sooner than later. The email sent to employees – so it's tipped – goes as follows.
"I hope is all well with you. As you may or may not have heard, Color is going through a number of changes. Last week, the Board and major shareholders voted to wind down the company.

We ask that you politely cancel any existing commitments stating we are closing our [redacted] program."
This company started business with a bang back a year ago with a $40 million investment, switched over to a Facebook-connected app more recently, and included video as well. None of this seemed to have helped if the email above proves to be entirely legitimate. Co-founder and CEO Bill Nguyen recently stepped down from the company as well, and there's been no further comment from Color at this time.
Verizon has also not had anything to say about this situation as of yet. With Color's recent connection with Facebook and more recent deal with Verizon taking place, it seems as though things must have gone downhill quickly for action such as this to have gone through. Stay tuned to see how "confirmed" all of this becomes.