Colin McRae Rally heads to iOS 15 years after initial arrival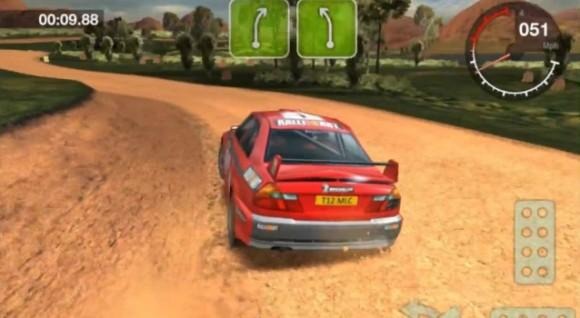 The classic rally racing game Colin McRae Rally hit iOS today, which marks the second mobile game released by Codemasters. The game features the original cars and tracks from the 1998 hit, and Codemasters says that the game has been "re-imagined" for mobile, hitting iOS as a full game that compliments the original title that came out over 15 years ago.
The new iOS game allows you to compete on 30 stages totaling over 130 kilometers of track in different locations around the world, including the Australian outback, mountains of Greece, and winding roads in Corsica. The game includes on-screen steering controls, or if you prefer the more-natural way, you'll be able to steer using the built-in gyroscope and accelerometer.
You'll have your pick at some classic rally cars as well, including the Ford Focus, Subaru Impreza, Mitsubishi Lancer Evolution VI, and the Lancia Stratos. Other features include a "dynamic damage model," which gives you shattered windows, and damage to the body work (which can even fall off) when you crash.
Gamers will also get to be co-piloted while they drive around, and you'll be treated with voiced race notes by professional rally co-driver Nicky Grist. As for different game modes, you'll have your pick at a quick race, single stages, rallies, or an "extensive Championship" series. The game requires an iPad 2 or newer, iPhone 4S or 5, or a 5th-gen iPod Touch. As for price, the game will cost you $4.99.
SOURCE: iTunes App Store