Cole Haan, Mountain Hardwear team up on ZerøGrand urban wear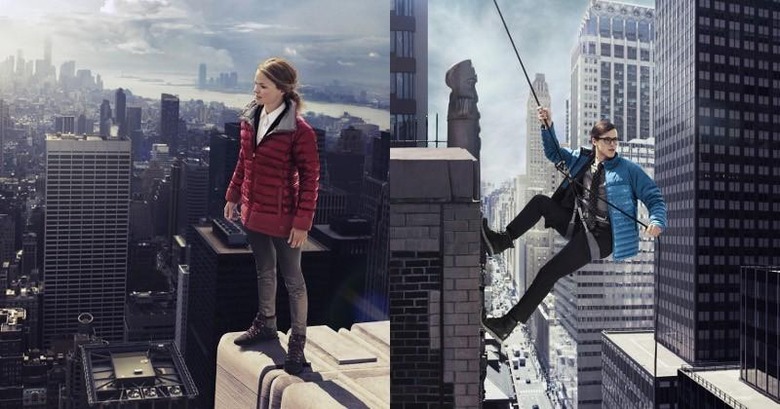 Just because you live in the city doesn't mean you won't need the same type of protection that mountain climbers use to shield themselves from harm, especially from the elements. That is the line of thinking that has brought together lifestyle footwear and accessories maker Cole Haan and performance apparel brand Mountain Hardwear. The two have come up with the ZerøGrand Outwear collection that applies proven mountaineering materials and technologies to fashionable yet also extremely rugged apparel and accessories for the modern day urban explorer.
These days, the urban jungle is just as treacherous as the mountains, be it the blistering blizzards, the sudden downpour, or even just the wear and tear of everyday city life. But, of course, you can't wear mountaineering equipment and clothes in the city. Good thing then that these two brands put their heads together to produce six stylish outerwear for men and women and a backpack that can withstand both the elements as well as the equally dangerous rush hour crowd.
The ZerøGrand Lifestyle collection takes the proven Mountain Hardwear fabrics, insulation, and technologies and mixes them with Cole Haan's urban fashion style. These technologies include the likes of the Dry.Q Stretch Ozonic shell fabric that is waterproof yet also breathable. There is the Q.Shield Down that repels moisture to deliver warm, cozy feelings even in wet conditions. Finally, there's also Thermal.Q Elite that traps tiny pockets of warm air to keep your body nice and toasty during those cold moments.
The Cole Haan + Mountain Hardwear ZerøGrand Lifestyle collection consists of three outerwear for men and three outerwear for women. The guys have a choice between a Commuter Jacket, a Motoring Coat, and a Trench Coat while the ladies get to pick from a Funnel Parka, a Down Jacket, or a Metro Coat.
But for tech geeks, it is perhaps the ZerøGrand Commuter Pack backpack that will be of most interest. Like the rest of the collection, this rugged backpack is designed for city life but will also perform well on short mountain trips. The Pack has lots of room for all that you need for a trek, like a folding umbrella, extra shoes, and of course your electronic gadgets. That last bit is interesting as the Commuter Pack has an interior Blackout Pocket that sports an aluminum sheathing that prevents any device or item with an RFID from transmitting anything. Perfect for the privacy conscious adventurer.
The ZerøGrand Commuter Pack costs $150, which is a fraction of the price of the other members of the Outerwear collection:
Men's ZerøGrand Commuter Jacket: $475
Men's ZerøGrand Motoring Coat: $450
Men's ZerøGrand Trench Coat: $475
Women's ZerøGrand Funnel Parka: $475
Women's ZerøGrand Down Jacket: $375
Women's ZerøGrand Metro Coat: $400
The Cole Haan + Mountain Hardwear ZerøGrand Outerwear Collection goes on sale October 6, available on ColeHaan.com, Cole Haan stores, and in limited supply from Mountain Hardwear direct-to-consumer sales.