Coinye digital currency briefly shuts down following Kanye West legal threat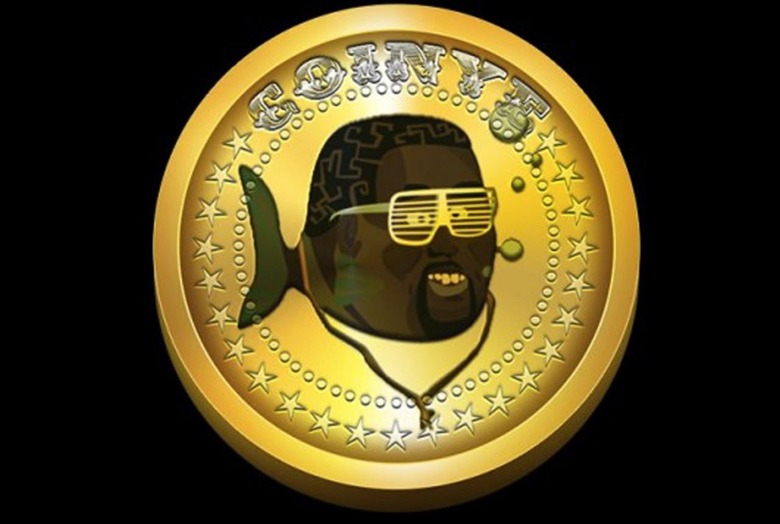 One of the more interesting digital currencies to surface in recent times (aside from Dogecoin, that is), Coinye was hit with a legal threat from Kanye West this week, something that apparently lead to the website being briefly taken offline and a message being released stating: "COINYE IS DEAD. You win, Kanye." Only, the website is back up and running again, proudly displaying its Kanye-inspired shades-wearing fish.
The first version of the coin, which was present at launch, featured a drawing of Kanye West complete with shutter shades. In a response that should surprise no one, West's lawyers fired off a cease and desist letter to the folks behind the currency, and as a result the image was changed from the original to the fish version featured above, its inspiration obviously coming via South Park's fish joke.
This didn't stop the legal proceedings, and lawsuit was filed against the unknown individuals behind Coinye for allegedly piggy-backing on Kanye West's "goodwill and notoriety". The issue was that "consumers are likely to mistakenly believe that Mr. West is the source of these digital coins," according to the filing. At this point, the website went down for a little, but is now back and ambitious as ever.
Said those behind the currency in a disclaimer of sorts: "Is Kanye involved? Absolutely not! We would like to make it clear that we are entirely independent of the man, and there should be no confusion as to the intent or origin of this project. The name "Coinye" is intended solely as parody, not an indication or implication of endorsement or involvement."
SOURCE: HNHH