Coffeeboxx withstands explosions to make you a cuppa joe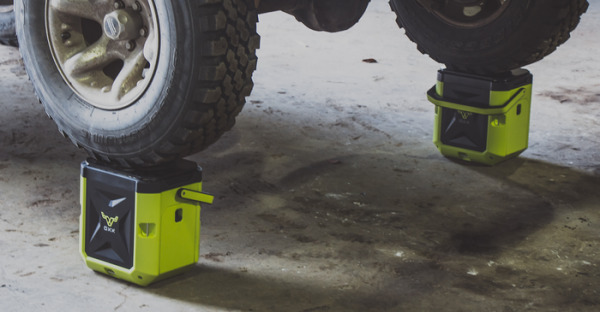 There is no shortage of coffee makers to choose from, and they come in all styles, ranging from single-cup brewers for those who don't consume much to large machines intended for commercial workplaces. Few exist that can withstand harsh environments, however, leaving those looking to take one camping, to a construction site, or through a mini apocalypse with few options. Enter Oxx, a company that has debuted its Coffeeboxx, a rugged coffee maker you can set a car on, throw around, and accidentally blow up.
Oxx bids its Coffeeboxx as the first ruggedized coffee maker, and though anyone could find a use for it, the company is hawking it toward those who works in perilous environments — construction sites, mechanics shops, the campground, and similar places. The machine is resistant to impact, crush/spill/dust/rust-proof, and resistant to water.
Despite its durability, the Coffeeboxx is portable with a weight of 11-lbs. and a handle for toting it around. The unit supports K-Cup pods, features a retractable heavy-duty power cord, and has three brewing options: 8oz, 10oz, and 12oz. The tank, meanwhile, can hold up to 84.5oz of water.
Oxx is seeking funding for Coffeeboxx on Kickstarter, where it has raised about $14,000 USD of its $50,000 USD goal. A pledge of $250 USD will get you one Coffeeboxx, which will be shipping in March 2015. The funding is going to manufacturing.
SOURCE: Digital Trends