Code Builder for Minecraft Education Edition beta available now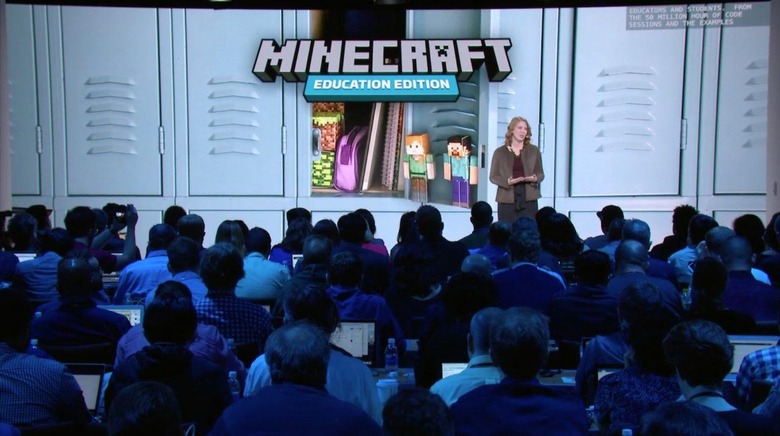 Microsoft is leveraging Minecraft Education Edition for schools, with a new Code Builder tool that wraps coding in with building. Announced alongside Windows 10 S at the company's MicrosoftEDU event in New York City today, the add-on will be available in beta today. It's designed to make coding more immediate.
Minecraft Education Edition has already become a mainstay of some classrooms, with students readily fooled into thinking they're playing whereas in fact they're learning. It's a good gateway into STEM topics; Microsoft's example was a school project for a Mars habitat. Rather than assembling it all by hand, however, Code Builder allows it to be automated.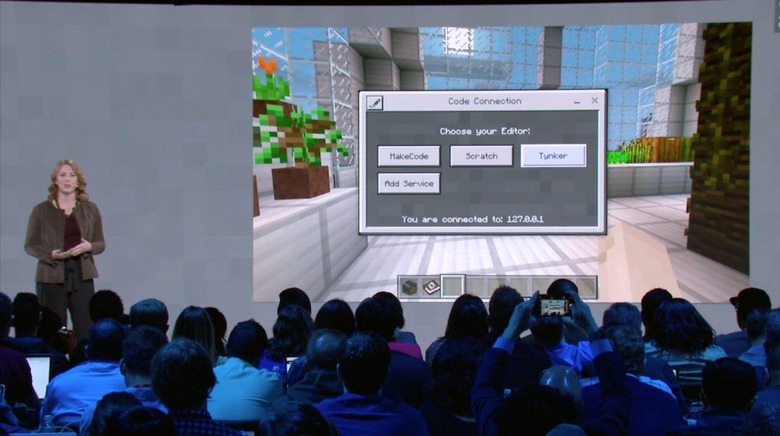 It starts from any Minecraft environment that's been created, and is accessed by typing in "/code". That brings up a choice of programming platforms including Tynker and Scratch. With code – which can be as simple as dragging and dropping from the sidebar – a Minecraft "agent" character can be given instructions.
The results of that are instantaneously experiential. The agent begins beavering away, building, excavating, and generally carrying out the code. If there's a problem, it's immediately visible.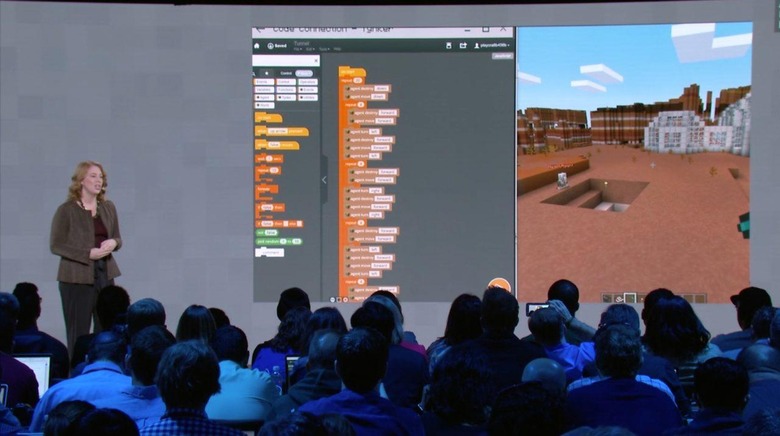 As coding skills progress, meanwhile, more advanced code can be introduced. Code Builder for Microsoft supports switching into Javascript, for instance, so that the same process can be explored in a new language.
It's part of Microsoft's aim to spread learning tools across classrooms in different ways. "Democratizing education opportunity must be inclusive of everyone, not just a select few," Microsoft CEO Satya Nadella said today. "To me this is extremely personal. This includes students with disability and different learning styles."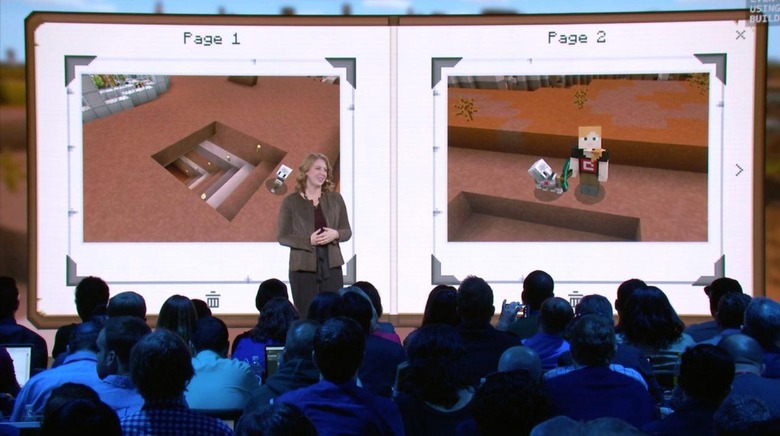 "We must prepare our students for tomorrow," Nadella explained, highlighting the increasingly important role science, technology, engineering, and math plays in the workplace. "An estimated 65% of the students entering school today will have jobs that do not yet exist. Teachers know this, and they're hungry to equip their students for this future."
The new beta of Code Builder for Minecraft is available for schools to try today. It's available for both the Windows 10 and macOS versions of Minecraft, though you'll need to be an educator, administrator, or student at an eligible institution in order to access it.
MORE Minecraft Education