CNET Asia Review Fujitsu's Tiny Convertible UMPC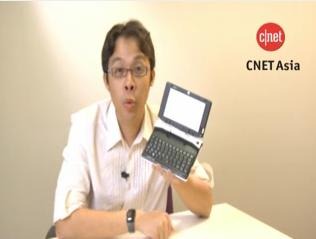 This, you tasty little tuppence, is CNET Asia's Edvarcl Heng cooing admiringly at Fujitsu's marvellously compact U1010 UMPC in a video review of the hardback-sized notebook.  He not only flaps it about and slaps in on some scales but shows how easy it is to use the device while wandering around on subway trains.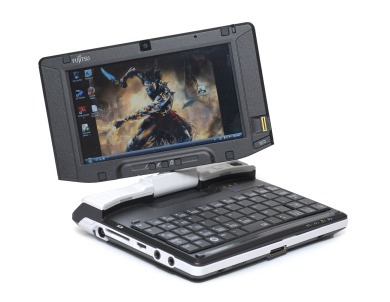 Despite the dimensions, Fujitsu have given the U1010 an 800MHz Intel Sealy processor, 1GB of RAM (which it really needs, given it shipping with Vista) and a relatively disappointing 40GB hard-drive.  It went on sale in Asia last month.
CNET Asia [via jkontherun]