Clip Art Cull: Microsoft Axes Office's Goofy Pic Library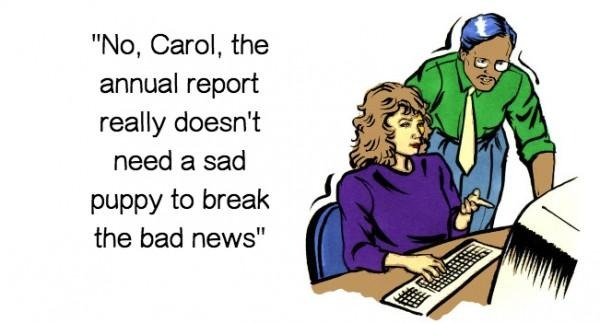 It's the end of a badly-illustrated era. Microsoft has put Office Clip Art out to pasture, replacing the repository of cheesy business photos, creepy characters, and outdated tech with a new Bing Images-powered gallery. The switch could also encourage more use of Creative Commons imagery, as Microsoft will be enabling the copyright filter by default in its new system.
Still, even if images come up that have Creative Commons license, Microsoft is leaving final responsibility up to the user themselves. As you'd expect, there'll be full links to the source and the details of the license.
An option to see all images, regardless of copyright status, will also be available.
Although the existing Office Clip Art library won't be supported any longer, there'll still obviously be support for importing images, whether stored locally or through OneDrive or SharePoint.
It's unclear quite how frequently used the library was in recent years, as computer users – even those tempted to insert "funny" stick figures into PowerPoint presentations – grew more familiar with sourcing their graphics online instead.
For Microsoft, it's presumably far easier to loose the image hunt onto the internet instead of hosting its own selection of pictures.
SOURCE Microsoft Office Blog