Click Wheel Replaces Your iPhone's Keyboard With An iPod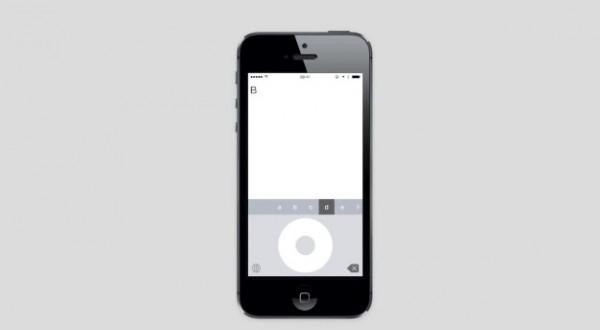 What's that? You miss the days of the iPod Classic and its click wheel interface? Did you see that mockup iPod Classic case for the iPhone a few months ago and think, "yeah, that's how I want to enter all the text on my smartphone, productivity be damned." Well, Canadian developer Adam Bell has come up with the perfect app for you, and it's completely packed with nostalgia, all for free. Read on for more details.
The app is called Click Wheel Keyboard, and it's a third-party keyboard that you can install on your iPhone and add to almost any text-entry screen. Once you switch over to the keyboard, you are presented with the iPod's iconic click wheel, a bar above that displays the characters to enter, and little else. Oh, there are the wonderful sounds of nostalgia, including the sound as you scroll and the click for tapping the center button.
From there, it's basically scroll left or right to find the letter you want to type, click the center button for entry, and repeat. Repeat many, many times, because it's going to take a while to enter even a brief sentence. Want to enter a few emoji too? You can do that, but you better have all the time in the world. Every single emoji available on the iPhone since the iOS 8.3 update is included on the list, coming after the standard letters and numbers. You just need to keep scrolling.
There are a few hidden buttons that will help with text formatting. Tap the right side of the wheel for a space, the left side to move the cursor backwards one, the top to delete (or the delete key on the bottom right of the screen), and the bottom to switch between capital and lowercase letters.
SOURCE Click Wheel Keyboard (App Store)
VIA The Verge