AVADirect Clevo W880CU Gaming Notebook Review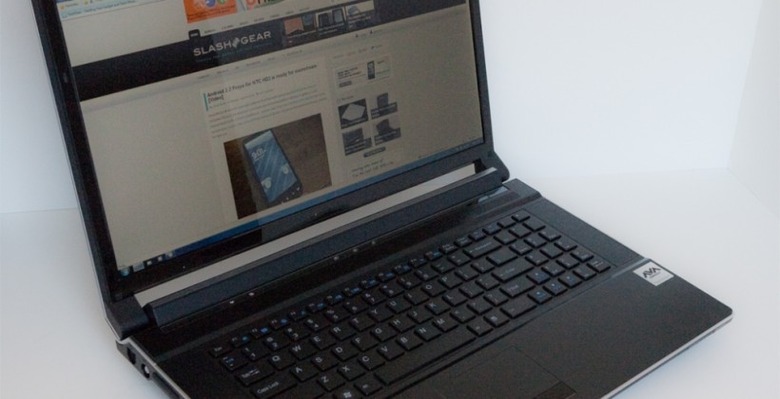 Clevo may not quite be a household name, but the company's mid- and high-end laptops have been thoroughly rebadged and neatly demonstrated the Clevo heritage. Fresh to the SlashGear test bench is the Clevo W880CU, courtesy of AVADirect, a monstrous Core i7 behemoth of a machine with a 17.3-inch display and 2GB NVIDIA GeForce GTX 480M graphics. At almost $3,000, does the performance warrant the price tag? Check out the full review after the cut.
With a laptop like this, the spec sheet is king. Intel's quadcore Core i7-820QM 1.733GHz processor takes center stage, paired with 4GB of Kingston DDR3 memory and a Seagate Momentus XT 500GB Hybrid hard-drive (that uses 4GB of onboard flash memory to speed up performance). Graphics are courtesy of NVIDIA's GeForce GTX 480M with 2GB of discrete GDDR5 memory, and then there's a Blu-ray burner, 17.3-inch 1920 x 1080 Full HD glossy display.
[sgbenchmark id=106 show=system]
Connectivity includes gigabit ethernet, WiFi a/b/g/n, Bluetooth 2.1+EDR, a modem and HDMI, along with S/PDIF digital audio output and analog audio in/out. There's also a USB 3.0 port, three USB 2.0 ports, eSATA, FireWire, DVI-I, an ExpressCard 54/34 slot and a multiformat memory card reader.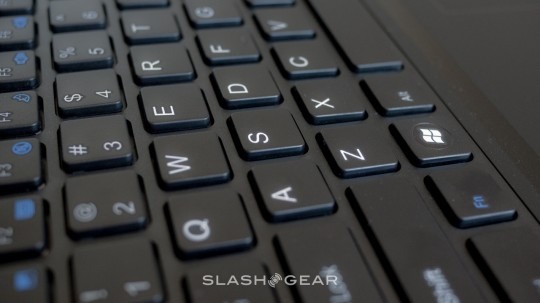 As for the chassis it's all packed into, Clevo have sensibly avoided go-faster stripes and outlandish graphics. Instead the W880CU is relatively sober, dominated by the large 16:9 aspect display (with a 2-megapixel webcam above it) and a full-sized chiclet style keyboard. Build quality for the hefty 4kg machine is very high, surpassing Alienware machines in our opinion, with great keyboard spacing and a tactile, responsive multitouch trackpad. Clevo has squeezed in not only four speakers but a subwoofer, too.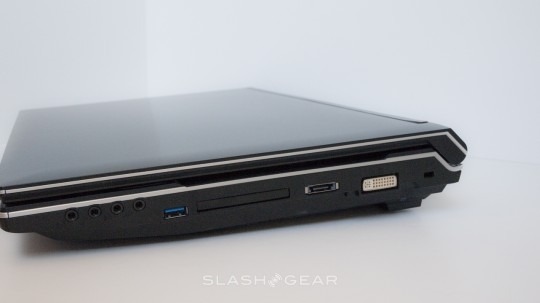 [sgbenchmark id=106 show=score]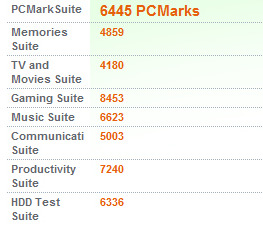 First things first: performance. We kicked off with Geekbench, a synthetic test of processor and memory performance, and the Clevo W880CU scored a healthy 6490. That's almost 200 points higher than Apple's Core i7-620M dualcore MacBook Pro. We then turned to PCMark to put the 2D/3D graphics and multimedia performance of the W880CU through its paces. Overall, the Clevo score 6445 PCMarks, with stand-out categories being gaming (8453), productivity (7240) and music (6623).
It's also worth remembering that the W880CU's everyday performance will likely improve somewhat over time, thanks to the Seagate Momentus XT Hybrid hard-drive. As we found when we reviewed the Momentus XT a few weeks back, its so-called Adaptive Memory technology learns to prioritize commonly accessed programs and data, shifting them into its 4GB of flash memory for speedier recall. That's the sort of thing that won't show up in regular Geekbench testing, but will definitely be noticeable in everyday use; for instance, we found after a few reboot cycles in our Momentus XT Hybrid review, Windows 7 ended up booting in just half the time.
Clevo and AVADirect bill the W880CU as a gaming notebook, and unsurprisingly it's a strong performer when it comes to the sort of modern titles most notebooks might blanch at. The NVIDIA GPU is easily capable of full-framerate play, and with the sort of hardware that a decent desktop wouldn't be ashamed of – together with great keyboard action – the W880CU doesn't disappoint.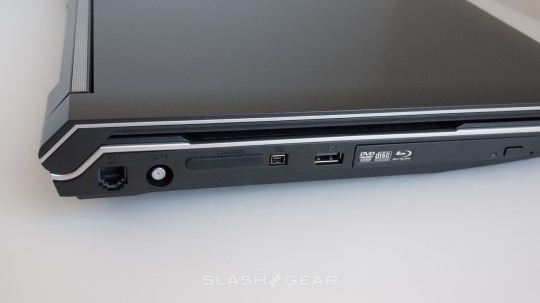 As for multimedia performance, the W880CU's Blu-ray drive and surround-sound speakers do a decent job. We saw no ghosting while watching high-definition action footage, and both viewing angles and brightness are impressive. Unfortunately sound doesn't quite live up to the visuals, with audio being crisp but – despite the subwoofer – a little lacking on the low end. Still, given the space Clevo have to work with, it's probably expecting too much for true home theater audio from a laptop.
It feels almost criminal to use the Clevo for everyday browsing and email duties, but of course it handles them without breaking a sweat. Windows 7 Home Premium's HTPC functionality was also welcome, though the internal TV tuner card option wasn't fitted to our review unit. The W880CU is supplied admirably bloatware-free, which is very welcome in a world where most Windows machines arrive overloaded with trials and demos.
The W880CU's main shortcoming is its battery life, with Clevo estimating a mere 90 minutes of unplugged runtime with the NVIDIA GPU active. In practice, that estimate is pretty accurate with general use; if you're trying to do any serious gaming then expect it to dip beneath 60 minutes. Really, this is a portable desktop replacement rather than a laptop in the traditional sense, something you can realistically move to another room or the nearest LAN party but not intended for gaming on the go.
Its likely audience is well aware of that, however, and prioritizes performance over battery longevity. They'll probably also dip further into the customization options: as well as the TV tuner you can specify a second hard-drive with optional RAID setup, up to 8GB of DDR3 memory, CPUs up to Intel's Core i7-940XM, and even what thermal compound is used. Altogether it's relatively straightforward to come up with a machine that makes the $2,975.26 sticker price of our review unit look halfway to a bargain.
For most, the Clevo W880CU is overkill. Everyday tasks are just as easily performed on machines less than half the price, while the gaming experience can be ostensibly similar on significantly more affordable rivals. Nonetheless, with its combination of sturdy build, quietly confident styling and hardware not just sufficient for today's breed of high-end games but titles around the corner too, we can't help but find the W880CU appealing. Niche, certainly; expensive, undoubtedly; but the Clevo makes perhaps the strongest case to date for bypassing a traditional desktop PC.