AVADirect Clevo B5100M and B7100 Available Now, Feature Optimus Technology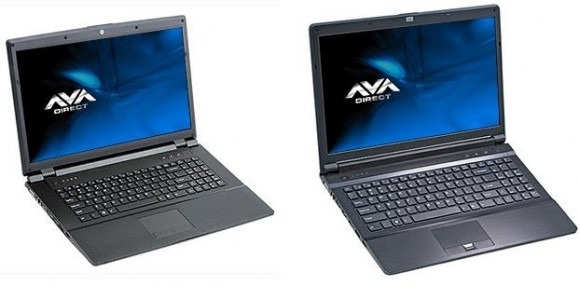 As far as gaming laptops go, a lot of power has to be shoved into a relatively smaller space. Not to say that most gaming laptops out there aren't thick devices, but you get the idea. With the newly available Clevo V54100M and B7100 gaming laptops, the size shouldn't be your focal point, as they've got plenty of features tucked away in there to make any PC gamer want to get their hands one one.
Both laptops feature different screen sizes, but they share one big similarity, too. Tucked away inside is NVIDIA's GeForce GT 330M graphics card, also featuring Optimus technology. That means that your computer will automatically optimize your graphics needs, when you need them, making sure that your game plays at its fastest frames per second, and still looks good doing it. It will also extend your battery life, should your next gaming session draw you away from that wall outlet.
Both laptops also feature the ability to shove an Intel Core i5 or i7 processor inside, just for good measure. You can also configure both models to feature upwards of 8GB DDR3 memory. The Clevo B5100M features a 15.4-inch HD display, while the B7100 has a 17.3-inch HD display. They're available right now for order, so head on through the source link below to start configuring your new toy.
[via AVADirect]