Classic rainbow box of LEGO Review (Bricks on a Roll)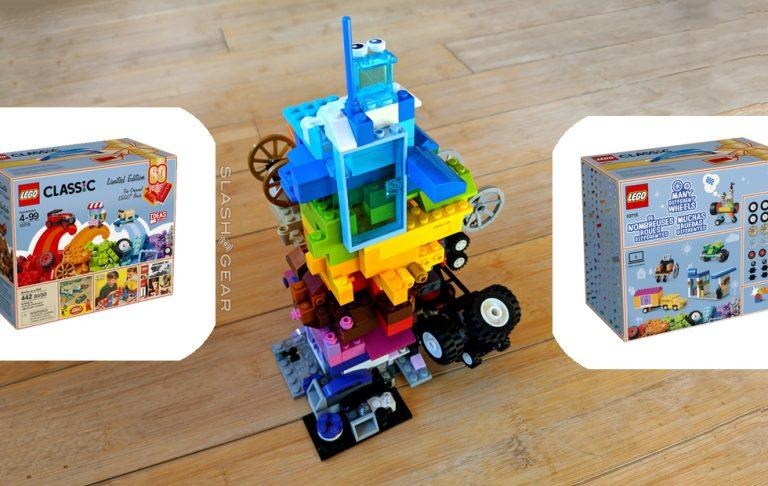 This week we're having a peek at a return of a classic idea – give a kid a box of LEGO bricks and they'll go hog-wild with creative building ideas. They've brought this idea back in a number of mixed brick sets, one of which is the "LEGO Classic Bricks on a Roll" set number 10715, 60th Anniversary Limited Edition. That's a pretty long set name, but the contents are simple.
What's in the box?
Inside this box is a giant pile of LEGO Bricks. Several packs separate colors, and the box includes a set of instructions for various neat lil' sets – the ones you see on the front of the box, primarily. These sets are super simple to build, and make for some neat desk toppers, too.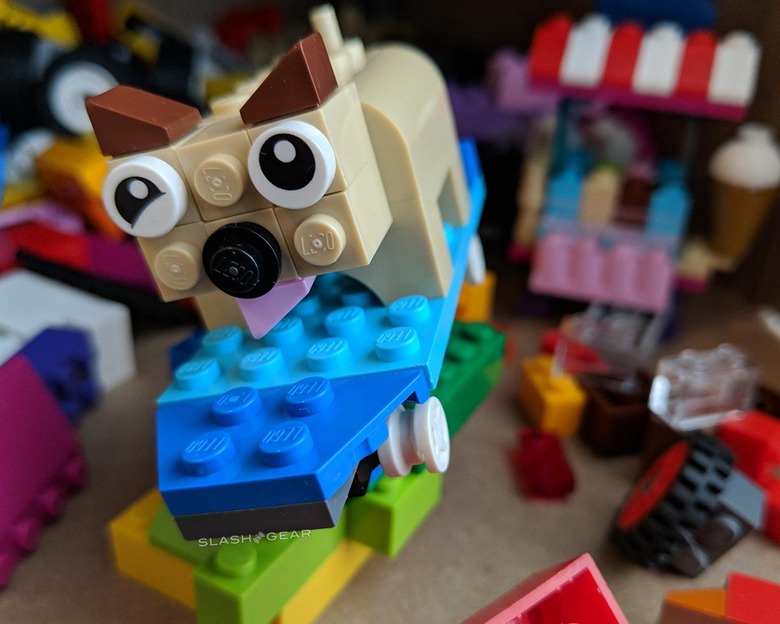 This box contains just enough bricks for a 2-3 kids to build together, all at once, without having to go to battle with one-another. Several sets from the instructions booklet can be built at once without pieces overlapping. Bricks for buildings are joined by bricks for vehicles – or the odd abstract conglomeration of elements, if you do so wish.
As the "on a roll" bit might imply, this set includes a variety of wheels. Some wheels are relatively new, some are new takes on wheels you might remember using when you built with LEGO bricks in the early 1980s. Together, you'll find enough tires to create just about any odd wheeled amalgamation of vehicle you can imagine.
One thing not in this set: Technic pieces. Technic is a separate monster, and one that's generally better for older kids – but here, you do not have to worry about getting pieces that make other pieces more difficult to fit together. They're all classic LEGO bricks, as such.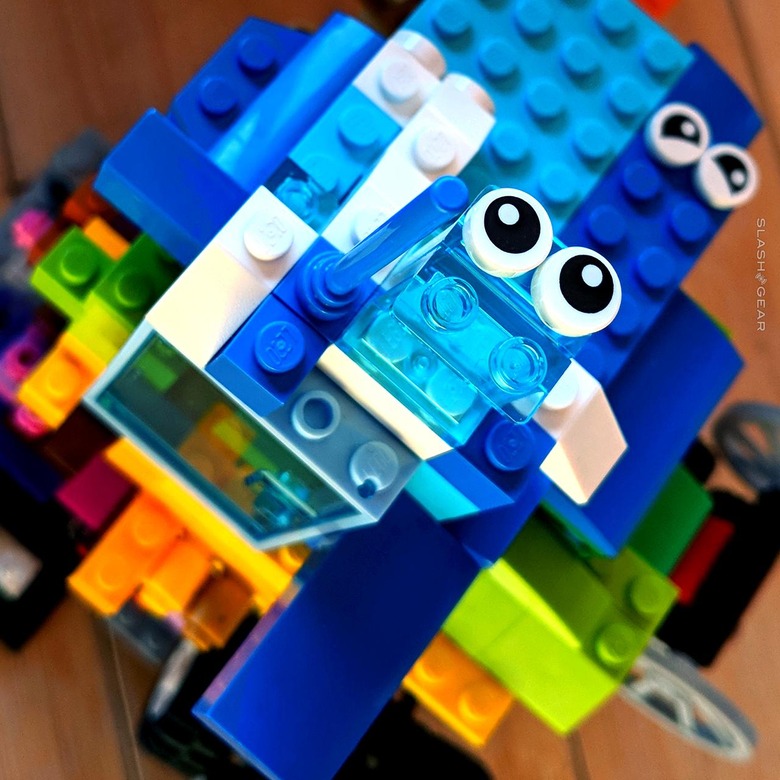 The rainbow tower I've built here is made up of all the pieces in the box set. The colors are not perfectly, evenly split. Instead, you're getting a truly unique variety of colors and pieces that were put together this way to re-imagine the odd-box, making it more end-product instructions-centric as it retains its basic seemingly-random-mix essence.
Brick for your buck
When you buy a LEGO Star Wars set or a set of LEGO bricks from any number of cross-brand properties, you're paying around 10-cents per brick – that's a very broad average. With this mixed brick set, you're paying around 5-cents a brick. If you're going for bulk, this is a real good way to get started.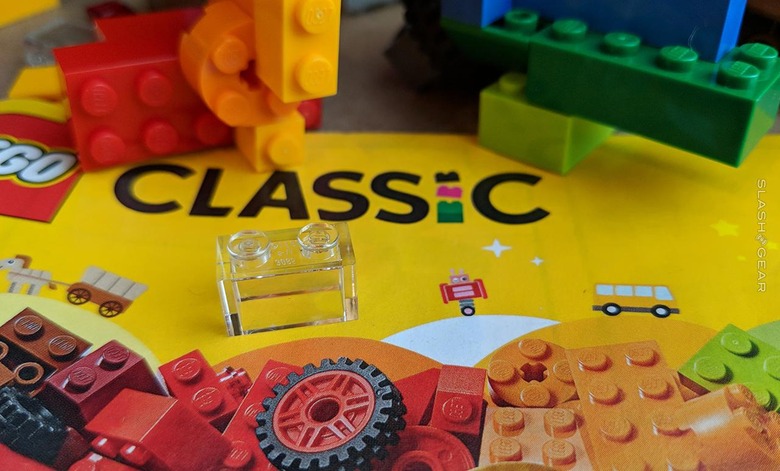 This LEGO Classic Bricks on a Roll set 10715 – 60th Anniversary Limited Edition is in stores right this minute for approximately $25 USD. It's a Walmart exclusive – and it's probably not going to be in stores any longer than your average cross-brand set.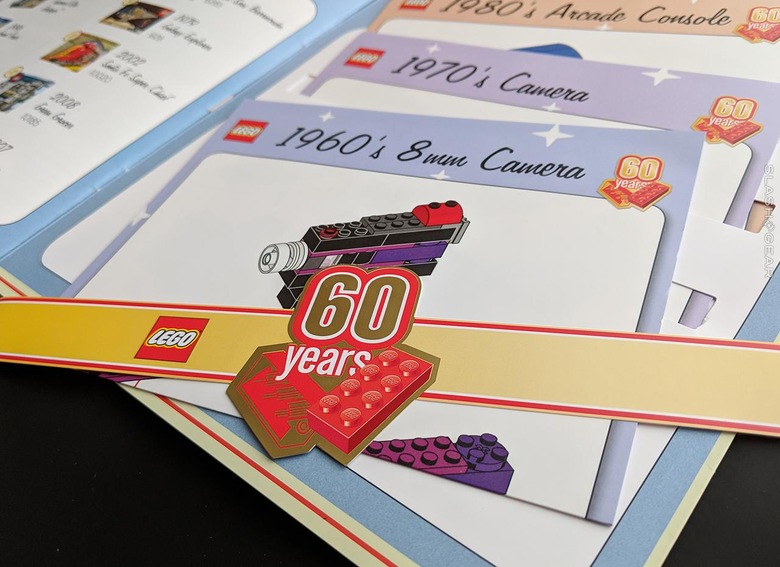 For a while – another limited time – buyers can bring their Bricks on a Roll receipts to the web to get a shipped to them a neat little LEGO 60th Anniversary book. Owners of the set will want to head over to LEGO60th.com and enter their receipt details. The book is a decent look at the past 60 years of LEGO with a bunch of tidbits of info. There's also a few extra instructions with the book for sets made from Bricks on a Roll LEGO bricks. Worth it.