CK-15W - Bluetooth Display Car Kit From Nokia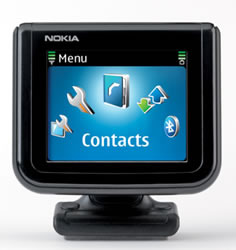 Nokia is trying to help out road warriors with their CK-15W. The idea is that you have a 2.2" touchscreen mounted on your dash, and work your phone from there instead of fumbling around with your phone.
At $235, it is a bit pricey, but for those that spend a great deal of time on the phone and in the car, it might just be worth investing in. Look for it sometime in Q2 this year.
Nokia CK-15W Bluetooth Display Car Kit [via ministryoftech]