Civilization Online detailed as a "unique" take on MMOs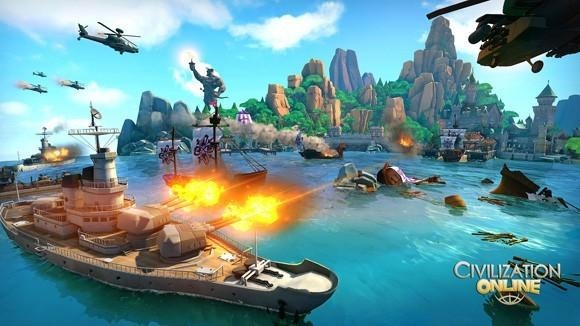 Civilization Online is an MMO based on the turn-based strategy game Civilization. This release has some big names behind it and it looks like some details have recently been made public. What we are seeing comes by way of Massively, who recently had a sit-down with Jake Song, Jung Hwan Kim and Garret Bittner. For those that don't recognize those names, think XL Games CEO, XL Games Senior VP and 2K Games respectively.
The details of Civilization Online may be good or bad depending on which side of the fence you fall. Basically, this release will not be an online version of the turn-based version. Perhaps more important, this next bit will likely make everyone happy — Civilization Online is also not going to be a return of the now-cancelled Facebook game. This release is being described as a "unique" take on MMO's.
It seems Civilization Online will begin with four civilizations at launch and then grow as needed. Players will create a character and proceed to help build the civilization. As opposed to classes, Civilization Online will have careers. With this players will pick a career to help their civilization grow and the game will consist of six eras including Ancient, Classical, Medieval, Renaissance, Industrial, and Modern. Each of these worlds will be a single session.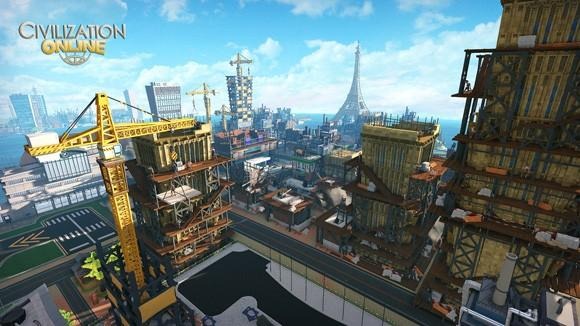 This goes back to the part of building a character to help the civilization grown. In order to win one of these sessions a civilization will have to reach a certain level. One example would be when one civilization conquers most of the world. Jung Hwan Kim has said that Civilization Online will have the "really core features that you'd expect the Civilization game to have" but that they will be available in "slightly different ways."
Or in other words, players will actually have to build stuff as opposed to simply hitting a button and having something built. The players will also have to gather those resources to do the building. There was also talk about how the game will be a sandbox and users will create all the content. An in the end, yes, this game does drive towards an end.
It was said that Civilization Online is geared towards an end point. That being the case, Jake Song talked about how the characters will be able to start another session but that some items such as money and clothing will reset. On the flip side, some items will also carry over.
The other aspect of this comes in with the release. For now it was said a release date has yet to be set and the game will first be available in Korea. Furthermore, at this time there are "no plans for a North American release."