Citroen Devine DS concept car hints at brand's future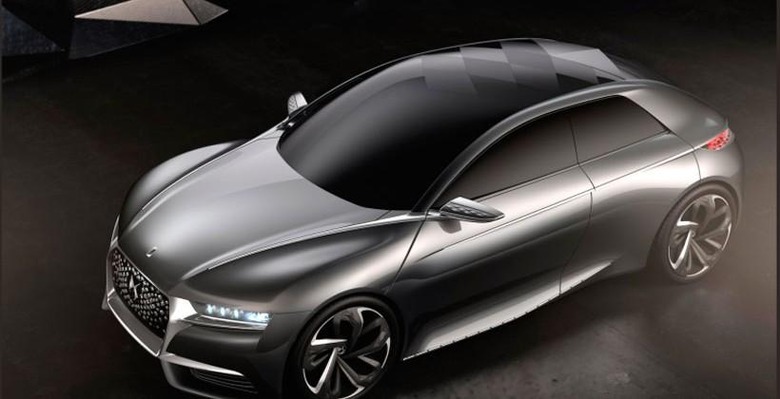 Citroen is a French automaker and one of those names that we don't see here in the US. The company makes some interesting cars and it has been showing off a very cool concept car at the Paris Motor Show called the Citroen DS. Judging by the design elements of the car, the D in DS must stand for Diamond. The car sits very low to the ground with a height of 1.35m tall.
The show car is painted metallic grey and the grille has diamond-shaped chrome elements. One of the more interesting features of the concept car are laser headlamps that operate at speeds over 37mph. Those laser headlamps have Swarovski crystals in the base. The bright laser headlight beam is controlled by a front mounted camera to keep the headlights from blinding oncoming drivers.
Citroen went for a sort of reptilian look with lots of scales on the outside and inside of the car. Inside the car there are three different trims that future buyers could choose from made by different fashion labels from Lesage embroidery to Swarovski crystals.
Rather than normal gauges on the dash, the DS has a heads up display. That HUD would also be able to show navigation directions. Power for the concept car comes from a small 1.6L turbo four-cylinder engine that produces 270hp and 330Nm of torque.
SOURCE: Gizmag