Citroen Cactus M Concept is ready for the beach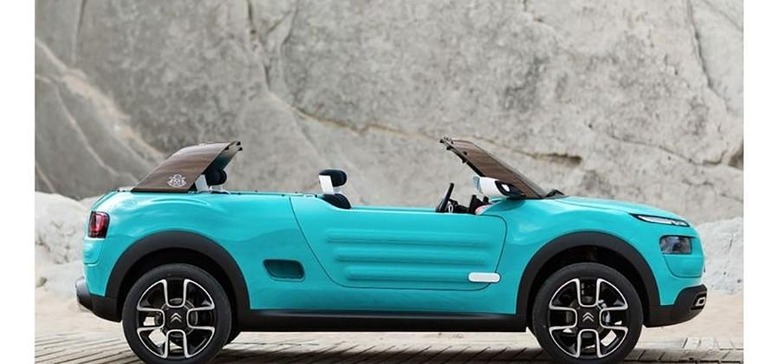 Citroen has unveiled a new concept car called the Cactus M Concept. The concept car is meant to remind Citroen fans of the Mehari, an old Citroen design with no top aimed at beach goers. The Cactus M Concept is based on a road-going version of the Cactus with some significant changes. The biggest change is that this concept car is a open top design.
While the road-going car has four doors, the Cactus M Concept has two. On top of the roof of the car, the rear windshield bar and front header bar are designed to allow drivers to secure things like surfboards to the roof of the car.
The interior of the car has footwells that are designed to drain water away. The seat covers of the car are done in a Hawaiian style print made from neoprene that are water and salt resistant. If rain should start and you want to stay dry in the concept car, it has an inflatable roof.
That roof is inflated by an air compressor that is mounted in the floor of the truck. The doors are made of an impact resistant material called Airbump and the rear quarter panels have a step cut into them to make getting into the rear seats easier. The tailgate of the vehicle can be turned into a small couch and the inflatable roof doubles as a tent. The car will be on display at the Frankfurt Motor Show.
SOURCE: Gizmag