CitiDISK R258 tapeless video recorder debuts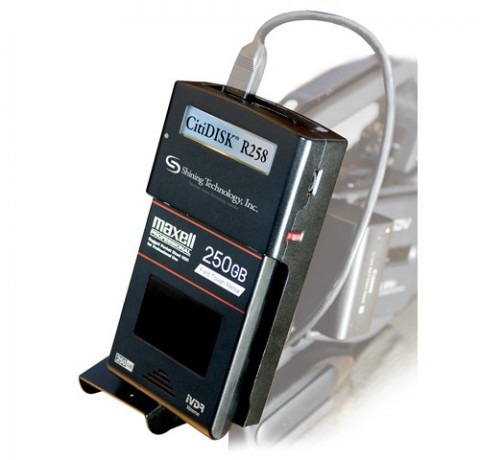 If tapeless video recording is your thing, you'll be interested to hear that Shining Technology has just announced their latest offering, the CitiDISK R258, which is a portable device that offers plenty of space to store your footage.
The CitiDISK R258 can hold up to 250GB of media, which equates to about 19 hours of DV or HDV footage or 5 hours of HD footage. Not too bad, really. You can connect this gadget to just about any video camera that has FireWire like JVC, Panasonic, Sony and Canon.
You can choose between hard drive and solid state options plus it comes with an LCD screen. Supported file formats include AVI, MXF and QuickTime. With an eco-friendly construction, the CitiDISK R258 is designed to be used in tough conditions. You'll be able to get this device from Shining Technology by fall, however pricing is not yet known.
[via Ubergizmo]