Citibank's iPad app double-charged users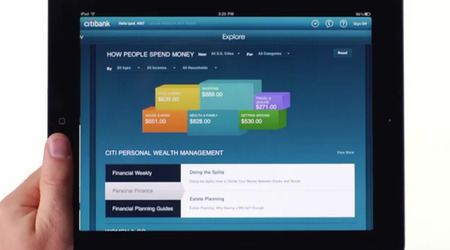 If you have a Citibank account and an iPad, you might have thought the idea of paying your bills on-the-go was a pretty neat idea. The financial giant's tablet-optimized application offered that functionality, but apparently there was a flaw hidden within the app's code. Its impact wasn't huge, but the bank has admitted it made a mistake and has gone back to every individual account holder to correct the situation.
According to an Associated Press report, if you submitted a transaction through the iPad app but your Internet connection failed somewhere between loading the payment form and submitting said form, the app would automatically retry to send the transaction. This led to some customers ending up getting error messages when in fact the payment was eventually sent through, and ultimately being charged twice.
Citibank said less than 2% of iPad-initiated transactions were affected. It didn't clarify how many transactions the iPad app has received since the current version was released to the App Store in July. "We take seriously the functionality of our products and services as well as the satisfaction of our clients," Citibank was quoted as saying in a written statement.
[via Post Crescent]