Cisco Upgrades Video Sharing/Conferencing Portfolio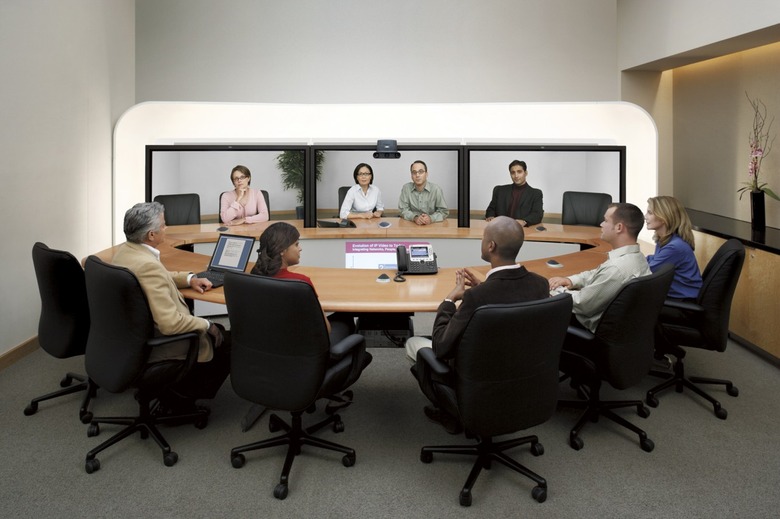 Cisco will soon be releasing upgrades to its videoconferencing and video sharing portfolio, the company said Thursday. According to David Hsieh, vice president of marketing for Cisco's emerging technologies business group, the new Cisco gear could reduce video production and distribution costs by up to 90% by reducing the need for businesses to hire contractors for video production. Among the updrades are a 12-inch touchscreen device for controlling endpoints and two new IP desktop phones (the 8941 and 8945) with integrated video cameras and 5 inch displays.
Other announcements include the Media Experience Engine (MXE) 3500 network appliance and the Cisco Telepresence Content Server 5.0, which is designed to make it easier for any worker in an organization to produce video content. The Telepresence Content Server can be used to deliver messages from executives, for training and for other purposes.
The Content Server 5.0 can record Telepresence sessions in 1080p resolution at 30 frames a second and allow for immediate review, playback and sharing, using Cisco's Show and Share technology. The MXE 3500 can help tag words from a speech to a text engine to allow easy searches for videos with specific content.
Cisco also announced a 47-inch display unit, the CTS 1300, which is big enough for telepresence sessions with three to six people.
Prices have not yet been announced. The MXE 3500 will ship in Q2 2011, and the Content Server will be available in March, according to Cisco.
[via ComputerWorld]