Cisco DX650 desk phone runs Android with 7-inch touchscreen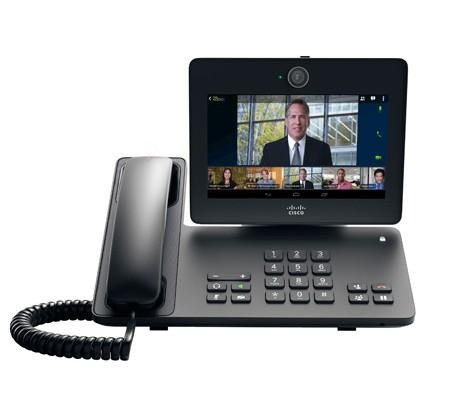 Cisco has announced a new desk phone for your office that takes a standard videoconferencing capable phone for the office and crams Android goodness inside. The phone is called the DX650 and it leverages Android for business needs such as videoconferencing. The DX650 has a built-in webcam supporting full HD resolution video calls at 30 frames per second.
The phone also has features designed to simplify workflow and improve business productivity. It's designed to integrate with Cisco enterprise services such as file sharing with WebEx, instant messaging with Jabbar, and AnyConnect connectivity helps users connect to VPNs. The device supports additional features as well.
The phone also supports the installation of other Android applications from the Google Play Store. The DX650 can also share contacts and call logs with the user smartphone using Bluetooth. It also features the ability to transfer phone calls from the smartphone to the desk phone.
The DX650 desk phone uses a 1.5 GHz dual-core TI OMAP 4460 processor, which is the same found inside the Samsung Galaxy Nexus smartphone. The desk phone also has 1 GB of RAM and 8 GB of internal storage. It runs an older version of Android with 4.0.1 under the hood. The phone also has integrated seven-inch capacitive touchscreen with a resolution of 1024 x 600.
SOURCE: Android Community