Cisco Cius tablet is dead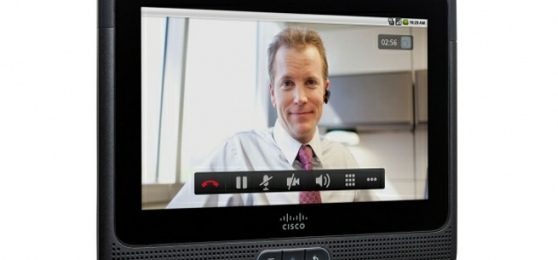 Cisco's attempt at entering the massively competitive tablet market has come to a quiet end. The company's Cius product has been set off to greener pastures without even making a serious dent in the industry. It was meant to be the leader in enterprise-focused tablets. But as you may already know, the iPad has kind of taken that title, and it took it before the Cius even had a chance to shine. It's the same reason the Blackberry Playbook never got a chance to spread its wings.
The official announcement came via an official Cisco blog. SVP OJ Winge wrote, "Cisco will no longer invest in the Cisco Cius tablet form factor, and no further enhancements will be made to the current Cius endpoint beyond what's available today. However, as we evaluate the market further, we will continue to offer Cius in a limited fashion to customers with specific needs or use cases."
Factors that set the Cius apart included that it came pre-loaded with Cisco software such as WebEx, Cisco Quad, Cisco Show, and a proprietary messaging app. The device also suppored Cisco Telepresence video conferencing. The company still wants to be a part of the tablet space, but it simply will bow out of the hardware aspect. "We will leverage key learnings and key collaboration experiences native to Cius in our other collaboration products," Winge said.
[via VentureBeat]