Cisco Cius Android Tablet Priced, Enterprise Apps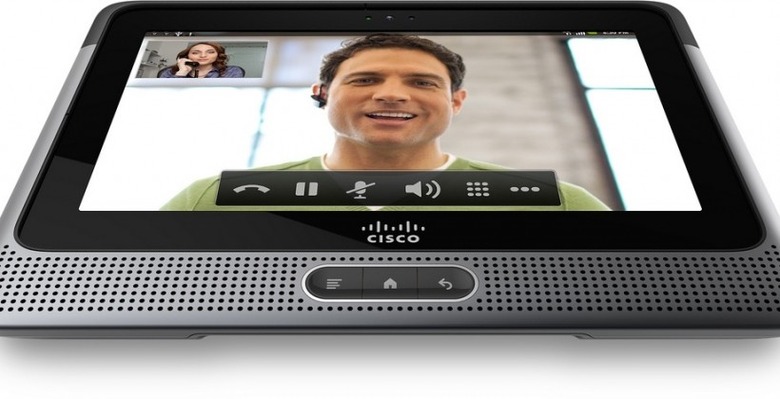 Cisco is getting ready to release their very first Android tablet. But instead of attempting suicide by going head to head with the juggernaut that is the Apple iPad, Cisco has decided to stick to the enterprise crowd. The Cisco Cius tablet will take on a form factor optimized for voice and video collaboration and will get access to custom enterprise apps.
Unlike the majority of tablets on the market aimed at consumers for media consumption, entertainment, and light productivity, the Cisco Cius will be all business. Instead of just putting up an app store for the device like Apple's iTunes, Cisco intends to create an online service called AppHQ where companies can get custom apps tailored for their enterprises. Companies will also be able to setup custom-branded app "storefronts" for employees to download apps for the Cius.
Initial partners and interested parties include medical institutions where custom apps and enterprise level security is important for handling confidential patient records. Cisco has revealed pricing for the Cius to be around $750, although an introductory promotion could drop it down to $700. The tablet is scheduled to arrive on July 31.
[via WSJ]