Cirque du Soleil's bizarre Movi.Kanti.Revo goes live with webcam control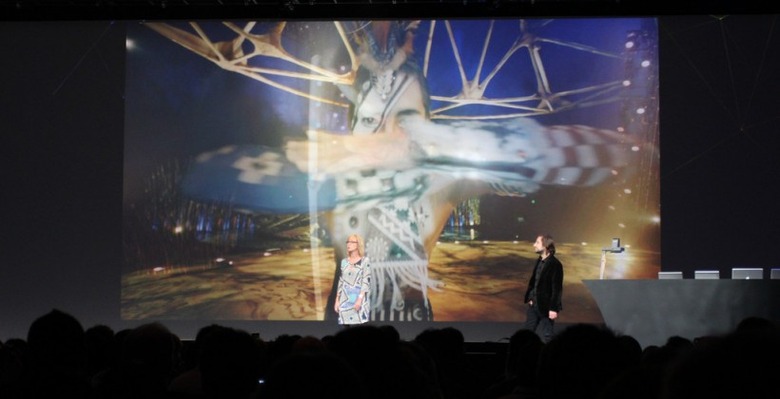 The camera-controlled Cirque du Soleil experience Google demonstrated at IO 2012 has gone live, with Movi.Kanti.Revo bringing a bizarre mixture of virtual acrobatics and dance into your browser. For Cirque du Soleil it's an opportunity to broaden its reach from the best-selling stage show; for Google, it's a chance to demonstrate why the browser is the computing arena of the future, in this case thanks to WebRTC.
So far, WebRTC has generally been mentioned in relation to in-browser video conferencing, with the potential to bypass standalone apps. However, the technology also offers the potential for using video in a single direction: in this case, with the getUserMedia feature accessing the webcam and microphone and using them for motion-tracking.
The result – for Cirque du Soleil at least – is a combination of HTML, CSS, and HTML5 that works on all browsers that support the WebRTC standard; Google would unsurprisingly like to point out that such a list includes its own Chrome. It also works on mobile devices, such as phones and tablets, tapping into the accelerometer for navigation.
There are more technical details here, and a video demo of it all in action below. If you're not enamored of Cirque du Soleil, it's likely that the same technology will make a reappearance soon for more immersive gaming and other applications, something which could make Google's Chromebooks all the more interesting to the mass market.