Circuit City already selling sub-$200 HD DVD player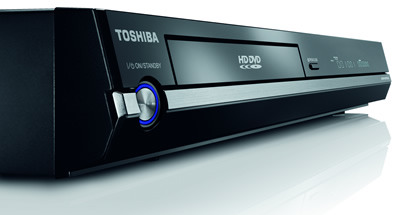 Remember that sub-$200 HD DVD player that we told you Walmart would be carrying? Well it supposedly won't be hitting their shelves until November 3rd, however, you don't need to wait that long to get your hands on one.
If you head over to Circuit City's website you'll find Toshiba's HD-A2 HD DVD player being sold for $197.99. That's the same model that Walmart is rumored to be selling for roughly the same price.
If you're worried that this budget-friendly HD DVD player won't be on par with other such players, I'd advise you to give this one a shot. It does only support 1080i, but you're not going to find one that supports 1080p for anywhere near this price. It also supports Dolby Digital Plus 5.1, Dolby TrueHD 5.1, DTS 5.1 and DTS HD and sports a single HDMI 1.2 port.
Toshiba HD-A2 available for $197.99 right now [via dailytech]