Cigarette Racing 515 Project ONE channels Mercedes-AMG spirit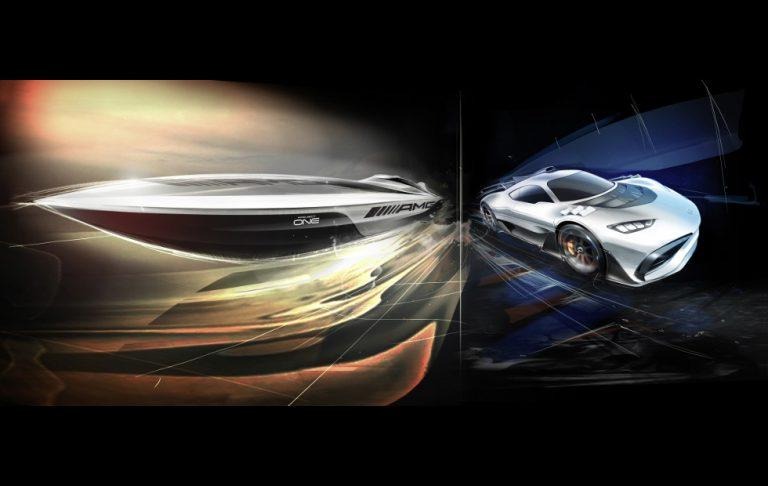 What do cars and boats have in common? Other than both being vehicles, not that much really. But for more than 10 years now, Mercedes-AMG and Cigarette Racing have found in each other a kindred spirit, brought together by their love for speed. If last year's GT R-inspired superboat took the wind out of you, then next week's reveal promises to do one better. Just like the Mercedes-AMG Project ONE it takes after, the Cigarette Racing 515 teases Formula One experience, but on water instead of the track.
Cigarette Racing, named after the style of speedboats, has been collaborating with Mercedes-AMG for more than a decade now, launching special editions that take after the latter's race cars. After all, the car maker knows best how to convey speed and power through design and materials.
This year, things are a bit different because Cigarette Racing is taking cues from a road car instead. Well, actually a race car for the road. That's precisely how Mercedes-AMG is positioning its Project ONE concept, a road car in Formula One clothing. But while the Project ONE car is still in development, the Project ONE boat is raring to go.
Cigarette Racing will reveal everything about the 515 Project ONE boat at the Miami Boast Show on 15th February. For now, you'll have to be content with the teaser image above showing how Project ONE car and boat share a futuristic design. And hopefully more.