Chuwi Minibook To Jump On 8-Inch Convertible Laptop Train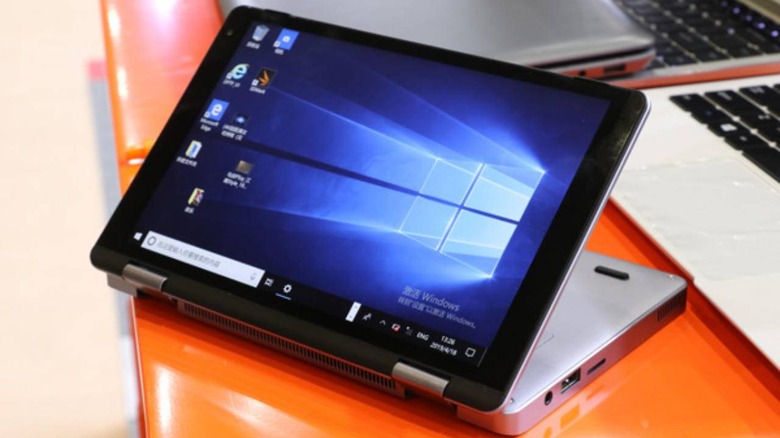 Chinese manufacturer Chuwi has dabbled in almost all forms of computers, from laptops to tablets to mini PCs. The one thing it doesn't have, however, is a Yoga-like convertible laptop. That might be soon changing but it won't simply be aping Lenovo. Instead, it will be shrinking that form factor down to a tiny 8-inch laptop that bends over backward to become a tiny tablet.
If you've been keeping tabs on the interesting computers that come from smaller Chinese companies, you might not be at all surprised about this design. Once solely an Android gaming handheld maker, GPD dipped its toes into (large) pocket-sized Windows handhelds, including the 8-inch GPD Pocket. Shortly after, the One Mix Yoga came out that took that small form factor and slapped on a Lenovo Yoga twist.
The GPD Minibook will allegedly be more like the latter though it will set itself apart with its keyboard. It will use the same island-style keys as GPD and One Mix and even have that optical trackball. It will have a different layout that may make it slightly more difficult to use given the somewhat lopsided arrangement.
As for the specs, it's somewhat of a mixed bag. It has an 8-inch 1920x1200 screen with plenty of bezels, at least with enough room for a 2 megapixel camera. Yes, 2 megapixels. It runs on an Intel Celeron N4000 or N4100 with 4 or 8 GB of RAM and 64 or 128 GB of eMMC storage. On par with these kinds of computers but the deal breaker is the 3500 mAh battery that provides only 4 hours of use.
As the information comes via ODM iLife, it isn't even certain that Chuwi will be coming out with this so-calles Minibook. If it does, however, it will definitely be an interesting addition to the company's roster, though, given the specs, it might not actually be a good one.