Chuwi HiGame mini PC challenges the PC gaming status quo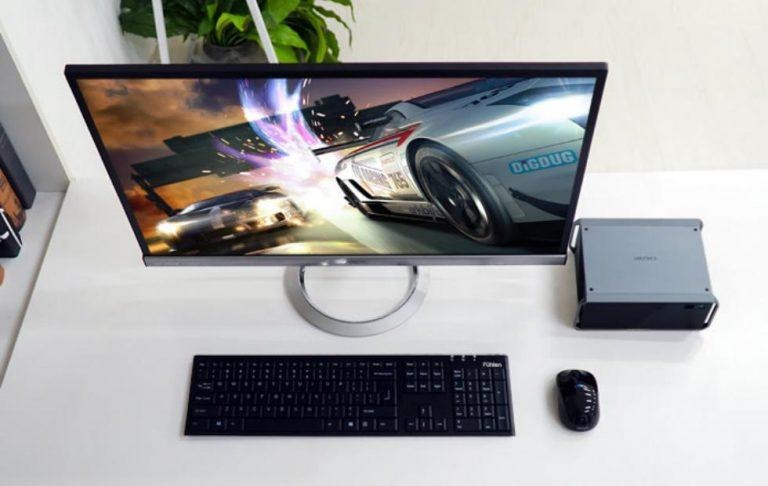 When you hear about gaming PCs, you will most likely think about hulking towers with neon LED lights. Thanks to progress in technology and manufacturing, however, size is no longer as big a constraint as before. Mini PCs have emerged, some of them even capable for gaming. Chinese manufacturer Chuwi wants to do for this budding market what it has been doing for tablets and laptops: offer a product that pushes the envelope of what's possible in that category, in price, design, and functionality. And that's exactly what the Chuwi HiGame PC is for.
Traditional gaming PCs are large mostly because of the equally large graphics card and sophisticated cooling systems. While a mini PC might not be able to match the extreme power (and heat) those towers produce, they can easily compensate that with their size and their price.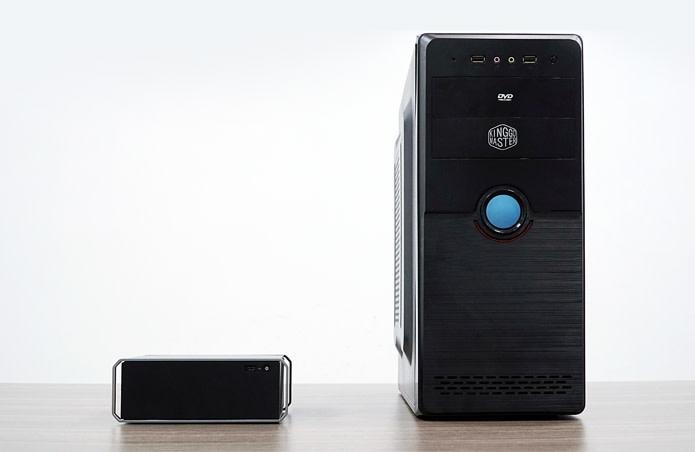 Not that the HiGame is a slacker, not with a latest 8th gen Intel processor and a discrete graphics chip. Intel has recently launched a bundle that paired a Core i5-8305G/i7-8709G and an AMD Radeon RX Vega M GL/GH, along with super fast 4G HBM2 video memory and it inspired Chuwi to try its hand at making an affordable, portable, and powerful mini PC. Along with 8 GB DDR4 memory, expandable up to 32 GB, 128 or 256 GB M.2 SSD storage, and a plethora of connectivity options, including Thunderbolt 3, the HiGame is designed to handle almost every game you can throw at it.
Gaming PCs, by nature of their power, are pretty much all around PCs. The Chuwi HiGame is now different and it can certainly be used for any use case imaginable, including cryptomining. 3D modeling and multimedia work are obviously no problem, and, you might be surprised, neither is virtual reality. Thanks to its 6 in x 6 in size and premium design, it can even sit nicely beside your 4K TV as your media center. And, yes, you can carry it around if you really need or want to.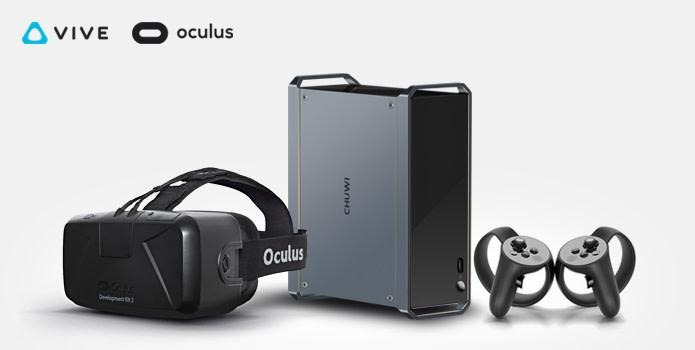 Any gamer seeing a gaming PC this small will naturally have concerns over cooling. Chuwi knows that as well and has employed three layers of thermal management that includes multiple copper heat sinks, an "astonishingly quiet" 90 mm fan, and all-around vents to facilitate airflow. While we'll take Chuwi's word for it, you'd probably still want to be ready with some external assist.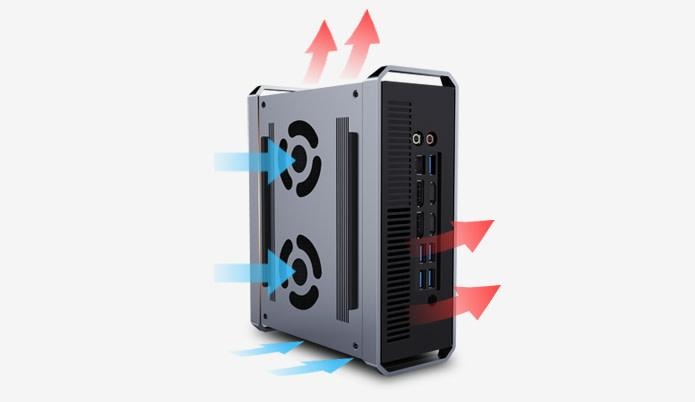 Of course, such mini PCs do already exist, in one form or another, but Chuwi's special sauce always includes one ingredient: price. The HiGame is easily Chuwi's priciest product but it's not for nothing and still cheaper than comparable gaming PCs. When it launches to the public in September, it will cost $999 for the Core i5/128 GB model and $1,299 for a Core i7/256 GB box. But if you hurry and make it to their Indiegogo campaign, you can get one for $899 and $1,099, respectively.