Chuwi CoreBook grows out of its Surface roots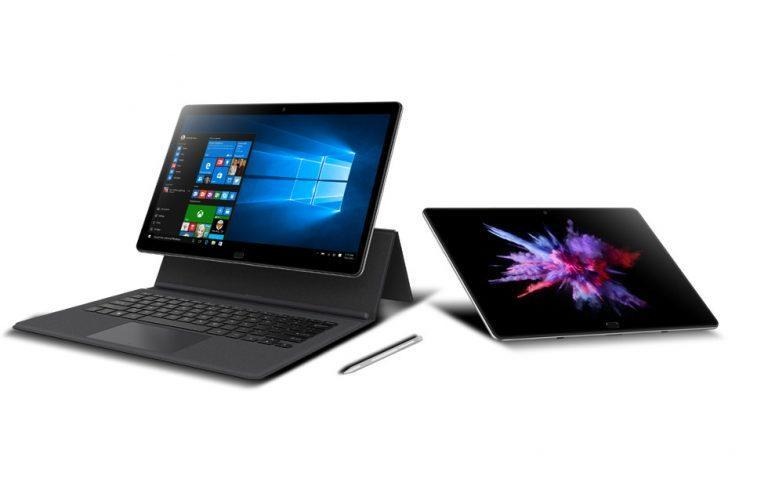 Chuwi has quite a number of tablets and laptops, and some of them might easily be accused of aping designs from Microsoft and Apple. Its latest success story, the SurBook, and the upcoming SurBook Mini, all too easily call to mind Microsoft's Surface line in both name and form. Coming on its heels, however, is a new CoreBook 2-in-1, soon to appear on Indiegogo, that not only learns from hard-earned lessons but also dares to break free of the shackles of the familiar past.
It is not a Surface tablet. That will probably the first thing that will come to mind to anyone familiar with Chuwi's products when seeing the CoreBook. It's closest look-alike is, perhaps, the Huawei MateBook E, which, perhaps unfortunately for Huawei, isn't exactly a familiar design. Even then, the Chuwi CoreBook differs so significantly, both inside and out, that it's safe to say the manufacturer has finally found a safe spot to be in.
The 13.3-inch "Full HD" screen is finally laminated, addressing one of the flaws of the SurBook. This leaves no gap between glass and display, affords better brightness and clarity, and reduces the effect of parallax. But Chuwi made the extra step of changing the design as well, switching to a 2.5D "arc" glass that you often only see on smartphones and some tablets.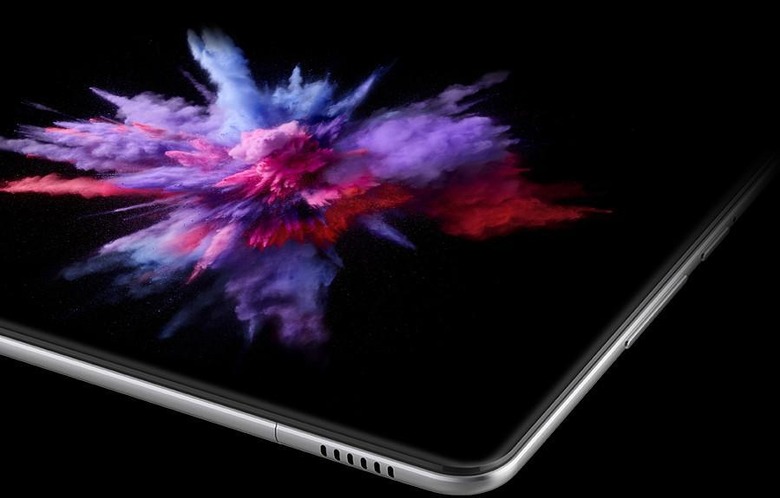 The processor is finally upgraded to a Core m processor. Even if it's one generation behind, the Core m3-7Y30 is still a considerable step up from the Atoms and Celerons of the past, while still remaining fanless. It still has 6 GB of RAM but, sadly, sticks to using eMMC for its 128 GB internal storage.

Chuwi throws in some other new features with the CoreBook. One is the addition of a fingerprint scanner it amusingly calls "Touch ID", which will, of course, work via Windows Hello. That does mean that Chuwi added a home button at the bottom bezel (when in landscape). It also switched from a hinge like that on the Surface to one where the stand and the angle depends on the keyboard cover instead. While it promises 165 degrees, more than the SurBook's 125 degrees. we still have to see it in action to judge whether it was a step forward or in the opposite direction.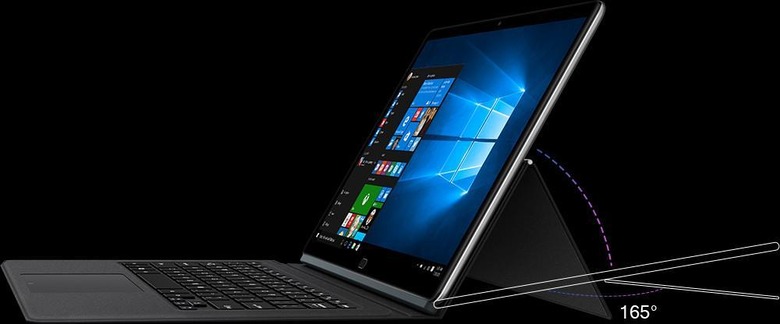 Like with the SurBook, Chuwi will be bringing the CoreBook to Indiegogo, more as a confirmation of market interest than a need for funds. It will also only make 300 units available this time around. Those who sign up will get a super early bird discount once the campaign starts. Chuwi is also holding a giveaway promo that ends November 10 for a chance to get a free CoreBook.