Chrysler recalls nearly half a million vehicles over head restraint issue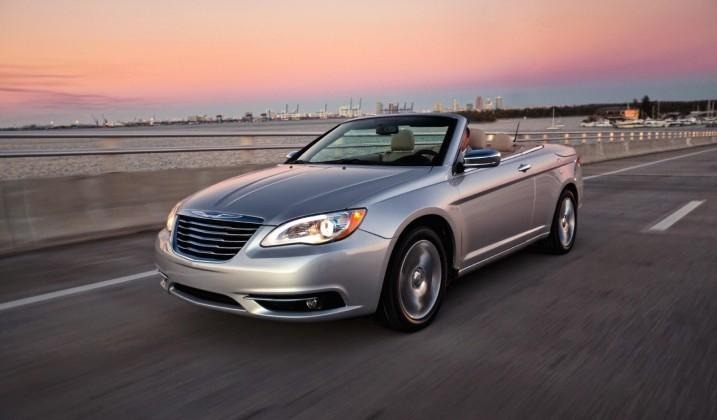 Chrysler recalled a handful of different vehicles totaling almost 500,000 vehicles due to an active head restraint issue that could cause it to not work properly due to a potentially faulty microcontroller. The head rests are meant to move forward during a car accident, but the issue could prevent that from happening as it should.
Around 442,000 of the recalled vehicles are located in the United States, with 25,000 of them located in Canada, 10,000 in Mexico, and 12,000 in other regions of the world. As for what vehicles are affected, Chryslers says that Chrysler Sebrings, Chrysler 200s, and Dodge Avengers from 2011 and 2013 are affected, as well as 2011 to 2012 Dodge Nitros, and 2011 to 2013 Jeep Libertys.
So far, Chrysler says that no accidents or injuries have been reported dealing with the head restraint, but it seems the company isn't hesitating on this one, unlike recently when Chrysler initially refused to recall some of its vehicles over a fire hazard. They eventually pulled a 180 and recalled the vehicles, but without putting up a fight first.
Furthermore, Chrysler is also recalling over 65,000 2013 Dodge Ram pickup trucks due to an issue with a warning light that would falsely show that stability control has been disabled. This brings the total number of recalled vehicles over 550,000, which is quite a lot, but not even close to the 2.7 million of the company's last recall.
Earlier this month, Chrysler received word from the NHTSA that it's recommended for the car manufacturer to recall 2.7 million Jeeps due to a fire hazard that allowed the vehicles to catch fire more easily than usual. Chrysler resisted at first, but eventually succumbed to the pressure and issued an official recall later in the month.
VIA: CNN