Chrysler recalls 2.7 million Jeep Grand Cherokees and Libertys after initial refusal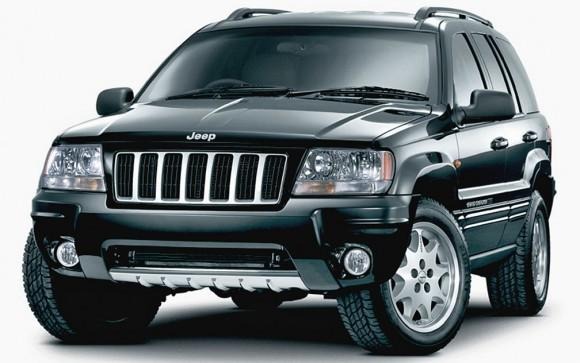 On June 4, Chrysler caught public attention by refusing to recall 2.7 million Jeep Grand Cherokees and Jeep Libertys after the NHTSA requested the auto maker issue a recall over potential fires in rear-end collisions. Chrysler refused, stating that the NHTSA's conclusions were "based on an incomplete analysis" of the information. The manufacturer was given until today to make a decision, and rather than face possible court time and bad PR, it had elected to recall the Jeeps.
The recall covers 2.7 million Jeep Grand Cherokee models from 1993 to 2004, as well as Jeep Liberty models from 2002 to 2007. The reason concerns the placement of the gas tank, which is said to be in such a position that it can ignite when the Jeep is struck from behind, resulting in a fire. Such fires have caused 51 deaths, according to an NHTSA investigation spanning three years.
Although the auto maker is recalling the vehicles, it still maintains that they are safe. Had Chrysler not issued the recall, it could have been taken to court, where the public would have been privy to witness reports of deaths that have resulted from the gas tank fires, one of which included a young child. If the trial has gone under way, the auto maker would have suffered a hit in the public's eye.
According to Chrylser's announcement of the recall, part of its motivation for changing its mind involves calls from customers who are concerned about whether their Jeep Libertys and Cherokees are safe. Although it took threat of legal action to do so, the auto maker ultimately has decided to install hitches in the vehicles, and the NHTSA has praised the decision.
Under the recall, owners of affected Jeeps will have their vehicles inspected by a dealer, where a hitch will then be installed to protect the gas tank in the event of a rear collision. If a hitch is already installed, it will be replaced if it is broken in some way. In addition, Jeeps that have third-party hitches will have them swapped out for official dealer-installed hitches.
SOURCE: Sioux City Journal