Chrysler recalls 87,000 2010 Jeep Wranglers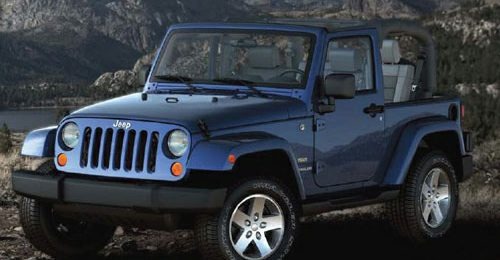 Chrysler has recalled 87,000 Jeep Wranglers in 2010 model year due to the risk of fire. The recall only affects Wranglers from the 2010 model year that are equipped with an automatic transmission and rolled off the assembly line before July 14, 2010 according to the National Highway Traffic Safety Administration.
The part of the vehicle that forced the recall is a plate designed to protect the transmission and the catalytic converter underneath the vehicle. The plate was designed in a way that allows debris to get caught between the plate and hot vehicle parts. Chrysler is aware of at least 14 different complaints that the issue caused fires in 2010 Wranglers. However, the company denies any knowledge of injury caused by these fires.
According to Chrysler, the risk of fire is greatest on Wranglers that are driven off-road or through tall brush. The fix Chrysler will be applying to the vehicles at no cost to the drivers is removing the plate and replacing it with a bar that won't catch debris. The recall affects 68,000 Wranglers in the United States, 6000 in Canada, 1500 Mexico, and about 11,000 in other countries.
[via Washington Post]