Chrysler Portal Concept at CES: The tech we'll get, and the tech we won't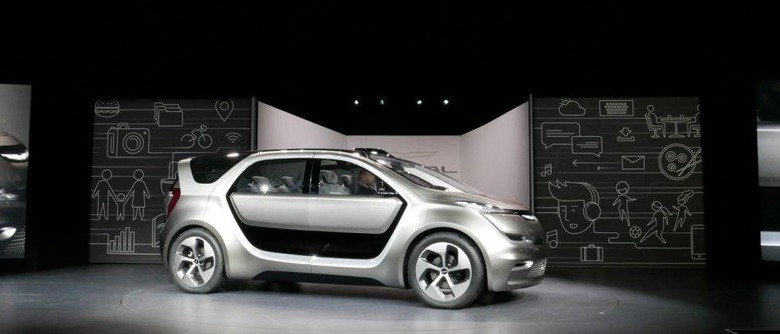 The Chrysler Portal Concept makes an effort to guess at what the car buyers of the future – specifically, the 'Millennial' generation – will be looking for in a vehicle. After sitting down with the engineers and designers behind the Portal after it's debut here in Las Vegas at CES, I myself have a better idea of which, if any, of the technologies on display inside the Portal might make it into an actual production vehicle down the road.
First, some surprises: Chrysler's design team claims that not only is the Portal's B-pillarless cabin design fully functional, but it also went through at least limited crash test simulations that demonstrated it was capable of protecting passengers during an impact. There was also mention that the directed audio system inside the vehicle – which is purported to limit your tunes to just your seat, when required, and negate the need for headphones – was developed in conjunction with Panasonic and can actually be sampled on the show floor here at CES. I'll do my best to locate the Chrysler booth tomorrow and put the tech to the test.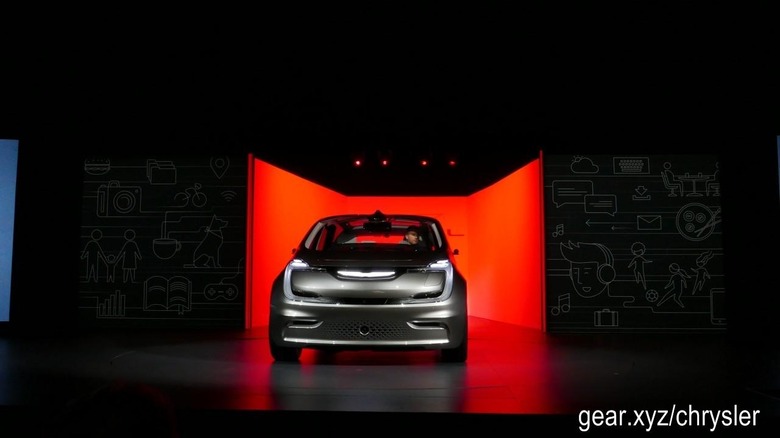 Still, I wasn't reassured that a number of the other features found in the Chrysler Portal will make the cut. I asked specifically if any of the various media sharing and device integration systems had been workshopped with the NHTSA in order to gauge their impact on distracted driving, or if the vehicle had been designed in consideration of any potential future legislation on this hot button topic. After the disclaimer that the team had considered driver safety as a priority, the answer was no.
I was also unable to pin down any further details on the EV drivetrain motivating the Portal, other than the previously-published 100 kWh battery size and the 250 miles of range. Chrysler designers were unwilling to speculate on whether the existing setup in the concept would make it to the street in a production vehicle, other than the acknowledgement that it was more likely a 'stepping stone' to future EV offerings.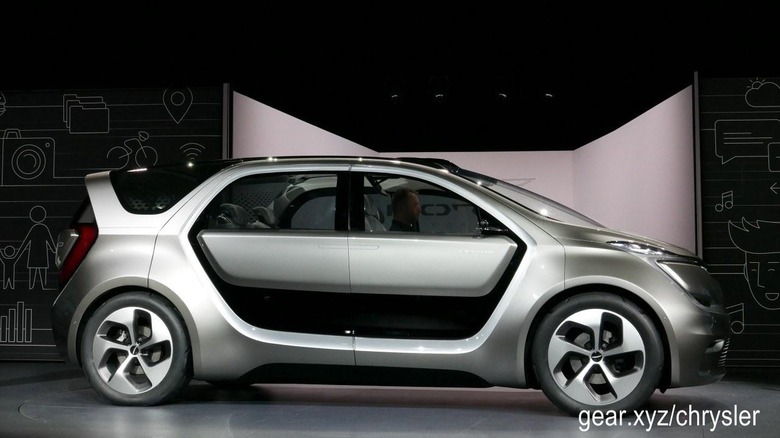 I don't expect the Chrysler Portal, or even a Portal-like vehicle to eventually find its way to dealerships. This is clearly a concept designed to showcase a variety of CES-friendly tech features in order to test the waters in terms of what younger customers might eventually want to order in an affordable, forward-thinking design. Things like keyless biometric ignition systems and automatic face detection, while intriguing, are of little practical use in a world where winter scarves and valets are a daily concern. Direct partnership with tech stewards like the previously-mentioned Panasonic, as well as Samsung, and the eventual incorporation of natural speech detection in interacting with vehicle systems – while less sexy – are likely a more accurate indicator of where state of the automotive art is heading.