Chrono Trigger confirmed for DS release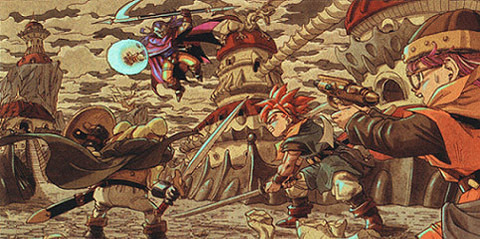 If you've never played Chrono Trigger before, you've missed out one of the better RPG titles of the Super Nintendo era. It made the rounds again on a PlayStation re-release, however, come this holiday season, you won't need to dust off an old console to play this classic.
Like several other Square Enix games, a new updated version of Chrono Trigger will be released for the Nintendo DS. The details are rather sparse at the moment, but we do know that the port will feature a brand new dungeon as well as an online multiplayer mode. It is also said to take advantage of both screens and the DS's touchscreen functionality.
I'm really looking forward to this release, as Square Enix has really done a great job with porting their Final Fantasy titles to the DS. Now we just have to wait until the holiday season to arrive.
[via Shacknews]